Life insurers get ACCC nod for frontline healthcare workers pledge | Insurance Business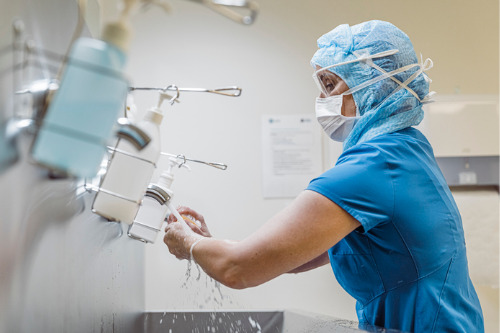 Remember when Financial Services Council (FSC) members expressed their commitment to ensure that frontline healthcare workers are not prevented from obtaining life insurance coverage due to their coronavirus exposure? Now life insurers can make good on that pledge without a hitch, as the Australian Competition & Consumer Commission (ACCC) has granted interim authorisation.
"This is a stressful time for everyone, but especially those working at the frontline of our response to the COVID-19 pandemic," noted ACCC chair Rod Sims. "It's sadly understandable that such workers may consider life insurance coverage at this time.
"I strongly encourage everyone looking to purchase life insurance to first check the cover they may have under existing policies and through their superannuation fund."
Sims added that they see a clear public interest in allowing members of FSC to collaborate in providing a consistent and fair approach to those performing critical work during the current crisis. However, he pointed out that customers should still shop around as the approval does not include coordination on pricing.
Sims went on to say: "We are going to closely monitor the effect of these arrangements and when it is appropriate for this authorisation to be revoked."
Read more: Coronavirus: Life insurers pledge commitment to frontline healthcare workers
Meanwhile the ACCC has also granted conditional interim authorisation to private health insurers, allowing them to coordinate on offering financial relief – such as premiums deferral – to policyholders and broadening coverage to include COVID-19 treatment as well as tele-health and medical treatment provided at home.
The greenlight comes following an application from Private Healthcare Australia, Members Health Fund Alliance, and their members.
As for the interim authorisation being conditional, Sims explained: "We are concerned there is a risk that some of the proposed arrangements may have a long-term anti-competitive effect, especially as this authorisation covers a majority of private health insurers.
"We have imposed conditions on this authorisation to help minimise this risk by preventing insurers from coordinating to increase premiums, and ensuring agreements entered into under the authorisation cannot last longer than necessary because of the COVID-19 pandemic."