Lloyd's of London underwriters take fine for unlicensed programme | Insurance Business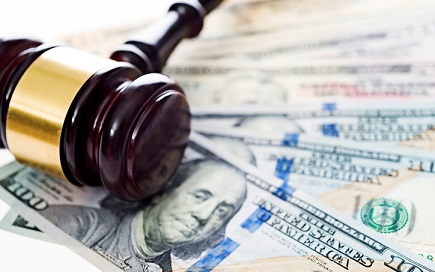 A total of $1.47 million in fines – that's what parties including
Tokio Marine
Kiln Syndicates Limited and
Beazley
Furlonge Limited have agreed to pay for their participation in the sale of insurance that the New York State Department of Financial Services (DFS) described as not having met the city's standards.
DFS revealed that it has entered into a consent order with certain underwriters at Lloyd's of London, New York-licensed insurance agent and broker Clements & Company, and the United Nations Federal Credit Union (UNFCU) for offering, marketing, and underwriting an unlicensed credit and debit card-based life insurance programme for UNFCU members.
"Underwriters – Lloyd's syndicates numbered 0308 and 3622 – are underwriting members of Lloyd's that are managed by managing agents Tokio Marine Kiln Syndicates Limited and Beazley Furlonge Limited, respectively," read the consent order. "Underwriters are not authorised to sell life insurance in New York."
According to DFS, the programme offered guaranteed-issue term life insurance to members of UNFCU in over 210 countries and territories. At least 4,300 policies were sold, more than 800 of which were to members whose listed primary location is the abovementioned city.
"DFS is taking this action to ensure that consumers receive the unparalleled protections provided by New York insurance law," said Financial Services Superintendent Maria Vullo. "This case is emblematic of how licensing and regulatory oversight is necessary to protect consumers from improper schemes."
The regulator said the insurance offered and sold to UNFCU members did not meet New York standards for policies sold by insurers approved by DFS. The policies not only failed to provide for the mandatory conversion privilege, the rates were also not sufficient to support the programme, as required by New York insurance law.
To bring the unsustainable programme – which DFS said had been running at a severe loss prior to the settlement – into compliance and ensure coverage, the parties have been tasked to transfer the business over to Monitor Life Insurance Company of New York.
"We appreciate that these companies have now committed to maintaining coverage for UN employees and alumni, and are especially pleased that DFS licensee, Monitor Life Insurance Company of New York, has stepped up to take on these policies," said Vullo.
Related stories:
AAMI pays $40k ASIC penalty
Firm to pay $1 million over "best interests" breach