Lockton Australia team joins MACA Cancer 200 Ride for Research | Insurance Business Australia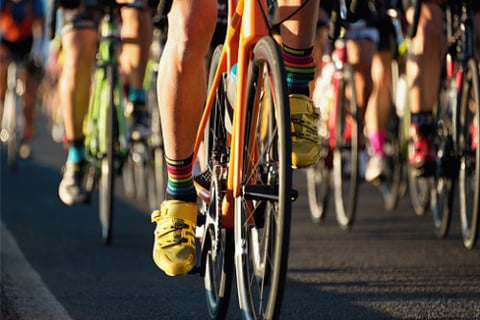 Lockton Companies Australia (Lockton) will participate in Harry Perkins Institute of Medical Research's (the Perkins) fundraising campaign to support cancer research.
The fundraising campaign, called MACA Cancer 200 Ride for Research, is Australia's biggest fundraising bike ride, having raised over $40 million for cancer research in Western Australia (WA).
Now in its tenth year, the campaign will be held from October 16 to 17, 2021 – with the Lockton team (named Team Lockton for MACA) among the 150 corporate and community teams embarking on a 200-kilometre ride over two days.
The ride will start from Perth's Optus Stadium, and then the teams will ride through WA's foothill road system to the Mandurah foreshore, where a ceremony will be held to celebrate the latest fundraising campaign.
The following day, the riders will make their way back to the Perkins, the home of the MACA Cancer 200 Ride for Research.
Steve Currie, the partner relationship manager at the Perkins, said the institute aims to end cancer for good.
"Our focus is in finding kinder treatments with better outcomes for people living with the most hard to treat cancers. By having researchers working side by side, breakthroughs in treatment through collaboration are made more readily; this is unique to the Perkins," Currie said.
Read more: Lockton Australia expands into New Zealand
As of October 06, Team Lockton for MACA has already raised over $40,000, equating to more than 150 hours of research.
Gerry Favory, the team captain and national manager for corporate risks & mining at Lockton, shared that he completed his first ride in 2014.
"For me, it started as a recreational ride given my passion for riding and wanting to play a small part in something much bigger than myself, but since my father was diagnosed with prostate cancer and several friends were affected by the disease, it's become about honouring the people touched by cancer and the people researching the disease," Favory said.
"It's my hope that the funds we raise can save lives and create better outcomes for people living with cancer. Time is a gift, and it's something I hope we can give to more families like mine."
The funds raised from the event will support several endeavours, including a brain cancer project that aims to turn off genes designed to repair cancer cells and research new modes of cancer drug delivery to treat cancer cells more quickly.