London fire catalyst for Australian cladding testing | Insurance Business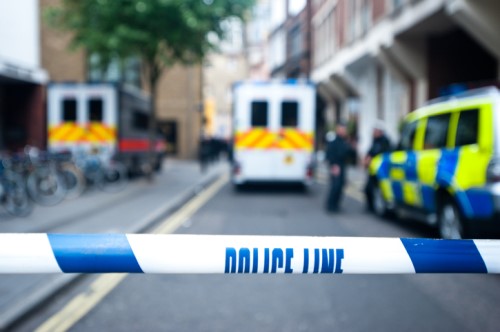 The recent Grenfell Tower fire in London, which saw 79 people killed or missing as an inferno engulfed the tower block, has put testing of building cladding at the forefront of the minds of many in the insurance industry.
While it is not yet known what caused the fire, the cladding on the building has come under scrutiny as being one potential reason that the blaze spread throughout the entire building.
ICPS Australia, an independent engineering and consultancy service to the insurance industry, has developed a test, alongside the Queensland University of Technology (QUT), which has been available to the industry since 2015.
Search and compare insurance product listings for Residential Buildings from specialty market providers here
Brad Nicholls, CEO of ICPS Australia, said that testing of cladding is all important to ensure safety.
"It is tragic that the loss of life in London's Grenfell Tower has been the catalyst to put this serious issue higher on the agenda for insurers and building industry regulators," Nicholls said.
In 2014, a fire at Melbourne's Lacrosse apartment building in the Docklands area of the city saw cladding come under similar scrutiny.
At that time, ICPS suggested to insurers that cladding should be tested as non-conformity presented serious safety hazards.
"Non-conforming aluminium composite panels (ACP) were identified as contributing to the Lacrosse fire's rapid spread, so we decided a test method and flammability index was needed to help identify buildings that posed a risk of cladding ignition," Nicolls continued.
Currently, ICPS Australia is compiling a submission for the Queensland Parliament's Public Works & Utilities Committee, which is inquiring into proposed legislation to tighten the chain of responsibility for non-conforming building products.
Dr Wendy Miller, from QUT's Science and Engineering Faculty, worked alongside ICPS Australia on the development of the cladding test, and said that the industry needs credible information to assess dangers.
"It is important that building owners and occupiers, and their insurers, have credible information about building products," Dr Miller said.
"Because building documentation for residential construction is frequently non-existent, incomplete or not credible, it was important to devise a way in which ACP already installed on buildings could be tested to identify potential risk."
Related stories:
European insurer for towering inferno London tower block revealed
NSW premier speaks out on ESL outrage