Love thy neighbour – they can boost your earnings | Insurance Business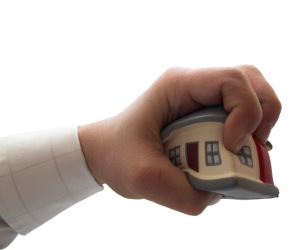 Brokers have been urged to have their say on a discussion paper that aims to provide insurance cover for Australians while boosting brokers' networks and profits.
National community organisation the Good Shepherd, backed by its partner of 10 years the National Australia Bank, has released a discussion paper calling for ideas on how to provide home, contents and car insurance for Australians on low incomes.
The Good Shepherd, some years ago, worked with NAB to offer cover, underwritten by Allianz, but the product failed to take off for a number of reasons.
This time round, the Good Shepherd has not designed a product for an insurance company to underwrite or distribute, rather it is attempting to collate ideas and ascertain which industry players would be interested in providing insurance. It has also made approaches to the Department of Families, Housing, Community Services and Indigenous Affairs; Department of Human Services, ASIC and APRA.
"Financial exclusion is growing in Australia," Dominic Collins, innovation manager for the Good Shepherd said. "We want to offer affordable home, contents and motor vehicle insurance. That is the aim of the consultation."
Collins said it was imperative brokers got on board as many will work in communities where insurance is misunderstood and approached with caution.
"Some policyholders might be reluctant to use a broker but if that broker is part of their community and has been for some time, they can persuade them. If the insurance was sold to a group, the broker could negotiate the cost and if an insurer uses the AR model, the broker can sell the product."
When the consultation period ends on April 19, Good Shepherd will aggregate the responses and make approaches to those organisations and companies interested in devising a solution.
"We just have to find a solution that is affordable, sustainable for insurers and works," Collins added.
Read and respond to the discussion paper here.