Major industry supplier buys insurance trading exchange company | Insurance Business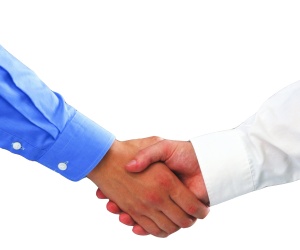 Insurance technology company Ebix has acquired electronic trading exchange Qatarlyst from the Qatar Financial Centre Authority (QFCA) for an undisclosed sum.
The QFCA believes the sale is the best option to leverage Qatarlyst's capabilities, develop business and secure wider market acceptance.
Ebix will rebrand the service as part of its EbixExchange platform worldwide.
Robin Raina, chairman of the board, president and chief executive officer of Ebix said: "This is an extremely strategic acquisition for us as it puts us in a position to possibly be the utility powering the electronic trading platform for the insurance industry in UK and the Middle East, while providing this service on a utilities basis to the insurance industry."
"This is a positive outcome for all parties," Qatar Financial Centre Authority CEO and board member Shashank Srivastava said. "Qatarlyst has found a strong new home in which it can further develop and spread its pioneering technology and services, and so contribute to the growth of the worldwide reinsurance market."
The QFCA will "continue to be fully engaged as it seeks to develop a vibrant reinsurance market in Qatar, serving both the local and international markets," Srivastava added.
Ebix considers the size of the acquisition "immaterial" at present and thus did not disclose the financial details of the transaction. Ebix disclosed that it funded this transaction completely in cash using its existing cash reserves. No Ebix shares were issued and no investment bankers were involved in the transaction on Ebix's side.