Major insurer outlines key gap in property market | Insurance Business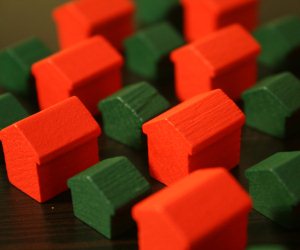 QBE
has released its latest findings on the state of property and mortgages in Australia and it has revealed some key areas of growth brokers and insurers could look to develop.
The 2015 QBE Barometer report, notes that purchasing insurance at the same time as purchasing property is a missed opportunity for those in the insurance industry.
The barometer notes that less than half (47%) of customers have mortgage-based insurance with the provider of their mortgage as 18% are seeking expert advice whilst 26% want to keep banking and insurance activities separate.
The barometer also details that many home-owners are not offered an insurance solution at the time of purchasing what, for many, is their most valuable asset.
"Just under one third (31%) of Mortgagors recall being offered building or contents insurance at the time of taking out their mortgage by their financial institution," the barometer says.
"While Big 4 bank customers indicated they were more likely to be offered building or contents insurance at the point of sale, this was still limited to just 36% who recalled being offered insurance. Only 7% of those getting a mortgage through a broker recall being offered home and contents insurance."
"In terms of offering any type of insurance, respondents recalled that the Big 4 Banks were nearly three times as likely as brokers to offer insurance (56% compared to 19%)."
With only one in three mortgage holders saying that they would consider building and contents insurance from a bank and only 15% considering a mortgage broker for this purchase, home-buyers offer a rare window of opportunity for the insurance industry and for greater innovation.
"These results indicate insurance providers have a significant opportunity to grow their business at the property purchase point of sale, particularly via mortgage brokers," the report states.
"In order to do this, however, they will need to overcome the key barriers: competitive pricing, wanting to keep banking and insurance separate, and the perception that mortgage institutions are not experts in insurance."
Jenny Boddington, financial institutions EGM and CEO of QBE LMI, stressed that the results of the barometer offer huge scope for more of a cross-over between insurance and the mortgage industry which could lead to huge gains for interested parties.
"The Barometer results suggest there is a big opportunity for those mortgage institutions and brokers, who can really articulate and show the value they can add as an insurance distributor, to grow their business at the property purchase point of sale.