Managing COVID risk | Insurance Business Australia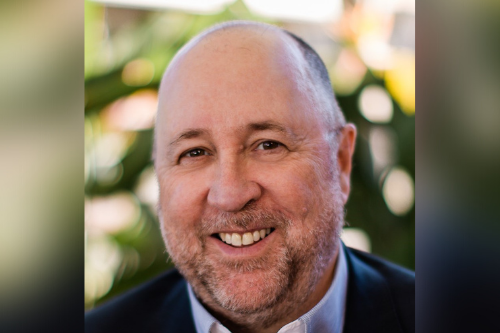 As health authorities struggle to contain Sydney's COVID outbreak, the Premier, Gladys Berejiklian is urging people to get either vaccine. However, despite the overwhelming case for getting the jabs — and the rising death toll — there's still a degree of public scepticism about both their safety and effectiveness.
Robert Cooper (pictured), director of CPR Insurance Services, says Australians should adopt a risk management approach to vaccinations and combatting the virus.
"Putting a risk management perspective on it, you would say the probability is extremely low that you're going to have a reaction to it," he said. "While by not taking the vaccine the probability of catching full-blown COVID-19 is extremely high."
He says this view underlines the importance getting vaccinated now with whatever you can, and not just for health reasons.
Cooper says with Sydney in lockdown again, small business owners, especially cafes and restaurants, have contacted him with concerns about another round of hits to their turnover. He says taking the vaccine now is the best form of loss prevention.
"People are not viewing the probabilities here with any great thought," he said. "The main focus should be on trying to prevent further lockdowns by doing everything possible to get vaccinated. There's plenty of AstraZeneca out there to vaccinate the population but people aren't viewing it with a risk management hat."
Health data compiled by the ABC shows that only 16% of Australians over 16 are now fully vaccinated with either an AstraZeneca or Pfizer vaccine.
The federal and state authorities are currently urging the public to get vaccinated as soon as they can, with whatever vaccine is available. However, Cooper says the earlier advice of some government departments hasn't helped the vaccine rollout.
"Like recommending that no-one under 60 has the AstraZeneca vaccine," he said, "in trying to reduce the risk, they haven't helped at all. People are more likely to be killed in car accidents than going and getting a vaccine that would save themselves and protect their community."
Cooper encourages people to draw parallels between the risk of suffering a reaction to the COVID vaccine and the sorts of risks they face every day of their life.
"It's a crazy situation," he said, "The chance of something going wrong with taking the vaccine is 1 in a million but the probability of them having storm damage to their home is 1 in 30."
He compares the public's vaccination hesitation to buying a home alarm system. Should you get the current system? Or should you wait until a newer, better system comes out in a few months?
"If you hang on for a more sophisticated alarm system, in the meantime, you could suffer a loss," he said.