Mansions acquires AIG's HNW home and contents insurance portfolio | Insurance Business Australia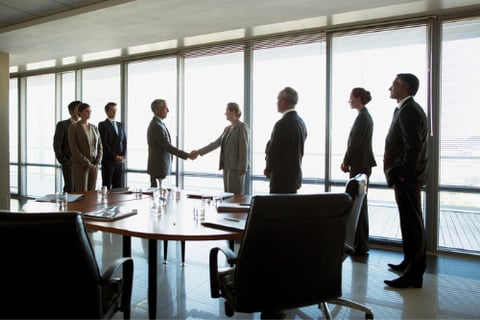 Steadfast underwriting agency Mansions of Australia (Mansions), which provides home and contents insurance to higher-value homes, has acquired AIG Australia Limited's (AIG) home and contents insurance portfolio for high-net-worth (HNW) and ultra-high net worth individuals (UHNWI) in Australia.
Mansions expects the acquisition to further enhance its presence in the HNW sector in Australia while reinforcing its focus on delivering sophisticated insurance solutions to families and individuals.
As part of the acquisition, QBE will replace AIG as the insurer of Mansions' existing executive insurance product from October 05, 2021.
Jason Clarke, the chief customer officer of commercial lines at QBE, commented: "We're very proud of our long-term relationship with Steadfast and are pleased to be providing capacity for Mansions' executive insurance product from October 05 as it looks to strengthen its presence in the high-net-worth sector."
David McMurdo will also be the chief underwriting officer of personal lines for Steadfast Underwriting Agencies from September 06, and the three other AIG staff will join the Mansions team.
McMurdo has worked in the insurance industry for over 18 years. He started his career in general insurance broking in Melbourne before moving to the UK, where he transitioned to underwriting in the HNW segment for Allianz and Zurich.
After returning to Australia in 2011, McMurdo joined AIG, where he took on various leadership roles. Most recently, he served as the head of AIG Australia's Private Client Group, leading the HNW portfolio in the country.
Read more: AIG reducing cyber limits as costs surge
In his new role, McMurdo will be responsible for growing the Steadfast Underwriting Agencies' personal lines footprint nationwide and driving strategies to continue to innovate and meet the needs of brokers and their clients.
Commenting on the acquisition, McMurdo said: "Mansions have a rich history in the Australian broking market of providing high-net-worth insurance, and I am excited to lead the business into the next stage of its strategic development.
"Our new solution is forward-thinking and flexible, coupled with the appropriate risk mitigation tools to protect and enhance the assets, and lifestyles of clients so they can pursue their passions with confidence."
Simon Lightbody, the chief executive officer of Steadfast Underwriting Agencies, welcomed McMurdo to the team.
"David is a highly accomplished professional whose career has spanned the management of products, underwriting, and sales teams. His experience and skills will be a tremendous asset to our company as we continue to scale our business with brokers," Lightbody said.
"We're also delighted to have acquired AIG Australia's high net worth portfolio with QBE as our new capacity provider, which we believe will create strong synergies, enabling better client outcomes as well as future growth opportunities. The potential in the UHNWI segment is significant, and this acquisition will further bolster our position as a leading provider of prestige home and contents insurance for UHNWI."
The Mansions executive insurance offering is available through the Australian broking market from October 05, 2021.