Manulife gives facelift to global brand | Insurance Business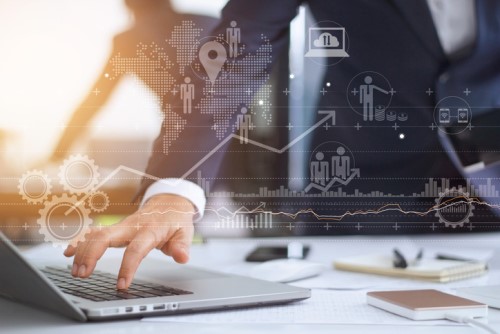 Manulife has unveiled a new look for its brand – a revised logo and visual identity that the company says reflects its transformation into a "digital, customer-centric market leader."
A release added that the updated brand represents Manulife's focus on "simplifying the complex" for customers, while communicating the company's commitment to innovation.
Previously, Manulife's logo featured three white trapezoids standing vertically inside a green square – the three shapes evoke the letter "M" in a minimalist fashion. The company's name is spelled out in Times New Roman Semi Bold.
The new logo is a spin on the classic, with the three trapezoids no longer confined to a square and now coloured green. The company name is spelled out in a very straightforward font face, with the topmost tip of the lower case "L" given a slanted edge as a nod to the trapezoids.
"This updated brand marks a significant milestone on our transformation journey," said Manulife president and CEO Roy Gori. "However, it is even more important because of what it unequivocally says to our customers: we are here for you, and we're focused on helping you make your financial decisions easier and lives better."
"We live in a world where we're surrounded by choice. At the same time, it's harder than ever before to decide which products and services are best for us," added Manulife global chief marketing officer Gretchen Garrigues. "Recognising this reality, we are committed to helping our customers cut through the noise and make confident decisions as they pursue their life goals. Our updated brand reflects this commitment."