Many Australian firms are uncertain about their cybersecurity, study finds | Insurance Business Australia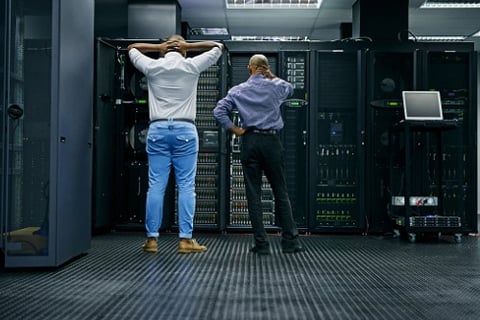 A new survey commissioned by Aura Information Security has revealed the considerable uncertainty Australian businesses face in trying to combat cybersecurity threats.
The survey of 307 Australian IT and security executives found that 29% believed Australia is more at risk of cyber attacks than the rest of the world; and only 47% are "very confident" they could stop a cyber breach, despite 80% saying they have policies or training in place to prevent breaches.
Meanwhile, a surprising 23% of respondents believed the nation is at less risk of cyber attack than other countries despite the world's increasing interconnectedness.
"Organisations should avoid getting too complacent about the risks of an attack," said Michael Warnock, country manager for Aura Information Security in Australia. "Threat actors operate across geographic boundaries and often look for targets with easy points of entry, such as unsecured, unpatched, or misconfigured hardware."
Half of CEOs, general managers, and operations executives said they have been attacked in the past 12 months, and these respondents believed they would be targeted again in the next 12 months. Those that have been attacked are not confident they can avoid being hit again, the survey showed.
When it comes to cybersecurity practices, more than 40% believed Australia is lagging behind other countries, while the same amount said the nation is on par with the rest of the world.
"With attacks on the rise, it's becoming increasingly crucial that businesses get the cybersecurity basics right," Warnock said. "Employee training, regular penetration testing of web-facing applications, and cyber attack simulations are just some of the things that should be on the priority list. Cybersecurity is not something that a business can assess once a year, it requires constant review and consideration by all parts of the business – from the top down."