Medibank buys nearly half of East Sydney Private Hospital | Insurance Business Australia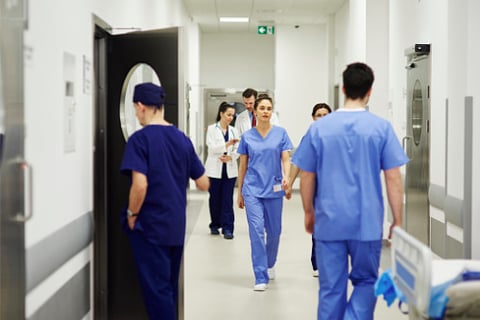 Major health insurer Medibank now owns 49% of East Sydney Private Hospital as part of a broader strategy aimed at advancing the short-stay model of care.
To fund capital investment and operational costs needed by the Woolloomooloo-based hospital to scale, Medibank is initially investing $8.8 million in the business. East Sydney Private Hospital currently has 32 beds and five operating theatres, as well as a close observation unit.
Welcoming the funding, the hospital's medical director Dr Peter Kalish noted: "This investment will allow the hospital to fully fund the capital equipment and operations required to further drive this innovative shift in care to one that aims to deliver the optimal outcome for patients in the most cost-effective way."
According to Medibank, the short-stay model enables patients to recuperate in their own home while supported by a multi-disciplinary care team, minimising the time spent in hospital.
"For years we have talked about the need to address one of the greatest challenges in private healthcare, affordability," stated Medibank group executive healthcare & strategy Dr Andrew Wilson in an August 11 release.
"Our investment in East Sydney Private Hospital and its doctors is aimed at supporting doctors to deliver a short-stay model of care that is already widely available at scale in other health systems internationally and for which there is a strong body of evidence."
It was noted that Medibank customers have already been undergoing short-stay joint replacements in Melbourne with no medical out-of-pocket costs. The insurer said its East Sydney Private Hospital investment will complement this ongoing pilot.
Additionally, the same Melbourne model will soon be available in Brisbane and Adelaide.
"We want more of our customers and their doctors to have the flexibility to choose where they receive their care, and for that choice to take pressure off the health system which continues to face unsustainable increases in health costs," said Dr Wilson.