Medibank CFO on APRA's support to insurers | Insurance Business Australia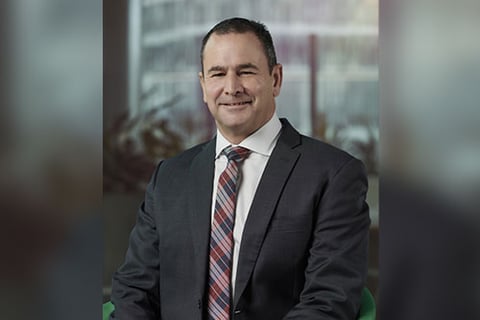 As the novel coronavirus (COVID-19) continues to disrupt business operations across the insurance sector, regulatory bodies are looking to ease the burden on private health insurers.
The Australian Prudential Regulation Authority (APRA) has announced it will postpone the implementation of HRS 605.0 to enable companies to devote their efforts to supporting business operations as well as customers during the pandemic. Announced by APRA in September 2019, HRS 605.0 is a measure designed to assist the Department of Health in monitoring and analysing the effects of the reforms on consumers and private health insurers.
"Medibank is well advanced with preparations for HRS 605.0," said Mark Rogers (pictured), Medibank's chief financial officer.
"That said, we welcome the ability to divert all resources where possible to our ongoing response to COVID-19, in addition to maintaining the core operational and service requirements of our business."
According to Rogers, the announcement from the APRA has enabled the insurance giant to "move more quickly" in response to the pandemic, which has become one of Australia's biggest health and economic crises in 100-years.
"This includes introducing an initial support package valued in excess of $50 million to support customers during the COVID-19 pandemic, as well as the work required to postpone the April 01 premium increase for six months for both Medibank and ahm customers," he added.
Speaking on the current climate business are operating in, and APRA's move to support businesses, Rogers said that any measure is welcome through this unprecedented period.
"The community is operating in a challenging environment right now, and any opportunity to galvanise resources towards supporting our customers is welcome.
"APRA has adapted its overall 2020 agenda to prioritise the COVID-19 response. For private health insurance, APRA has also postponed the PHI capital review consultation and the APRA Connect data collection solution," Rogers continued.
The private health insurance (PHI) review consultation was announced by APRA in December 2019, designed as a means to keep the industry on a "sustainable footing." Likewise, the connect data collection solution was announced in July 2019 as a new tool for entities to submit entity information and financial data with the body.
"Medibank will continue to provide existing data reporting to APRA as per normal, as well as provide more timely updates relating to our COVID-19 response and actions," Rogers said.
However, the biggest challenges during the novel coronavirus pandemic for Medibank are similar to those of other businesses – the impacts on frontline workers and services.
Rogers admitted that closing their retail stores across the nation to ensure employee and customer safety was a big operational change but said that Medibank has adapted to the circumstances.
"We made the decision to close our retail stores for the health and safety of our people and customers. This was a big operational change, but these team members have been redeployed to our other customer support channels. The majority of people working in our contact centre and other customer support channels are now working remotely, as is the rest of the business," Rogers said.
He also noted that the healthcare system at large has been forced to shift in a way that it wouldn't "normally", leading to a pivotal moment in Australia for the industry, with the emergence of telehealth playing a significant role in the country's response to COVID-19.
Rogers said Medibank had been asked to take on a key role in this response, with the company bringing on an additional 400 nurses to meet demands.
"We have brought on an additional 400 new nurses in recent weeks to meet the increasing demand from Australians for national coronavirus helpline services. This ramp up of telehealth means that hospitals can re-focus on the people that are critically ill with COVID-19," he said.
While the pandemic has forced people to self-isolate under new federal and state enforced laws, Rogers said he understood the changing behaviour of people and the way they are choosing to access healthcare.
It is why, according to Rogers, telehealth is paving the way for consumers to access support and healthcare during this time. Medibank is looking to extend benefits to its customers for a range of services, as well as to provide clinical support for customers in self isolation.
"We recognise our customers are increasingly wanting to stay at home while others may be in mandated self-isolation," he said. "Telehealth is a vital way in which our customers can continue to use their extras cover and access the support they need.
"Telehealth can be delivered effectively as an alternative to a face-to-face consultation in a range of areas. One example is that customers with extras cover that includes psychology can now claim for teleconsultations with their psychologist. This ensures they can maintain their current treatment and that new patients have the option of virtually connecting with a psychologist if they need to."
Despite the efforts made by Medibank to support customers and staff, Rogers admits there have been challenges in transitioning the workforce into a remote one.
"There will always be challenges. One change has been shifting our workforce to work remotely for what will likely be an extended period of time," he revealed.
"Historically Medibank has a strong flexible culture, and this has been a good base for the majority of employees now able to work from home and for Medibank to operate as a virtual business.
"This way of working, in addition to the government's rules around social distancing, is a big change for all of us. The message to our people is one around looking after ourselves and each other, so that we can help protect the health of our customers and community."
A major focus for the organisation is ensuring staff are regularly informed on all operational changes, keeping teams connected and providing additional support to those who may need it.
"Every organisation has an important role to play in supporting all Australians during this difficult period," Rogers continued.
"We also recognise that Medibank's size, scale and expertise means that we can play a leadership role in the sector. We will continue to regularly engage with APRA and maintain the constructive two- way dialogue we currently have. APRA has a key role to play in supporting the work insurers are doing to adapt and adjust as needed throughout this rapidly changing situation, alongside its mandate to oversee prudential standards and protect the financial wellbeing of Australians.
"This role will continue to be incredibly important."