Members Health calls for changes to PHI rebate | Insurance Business Australia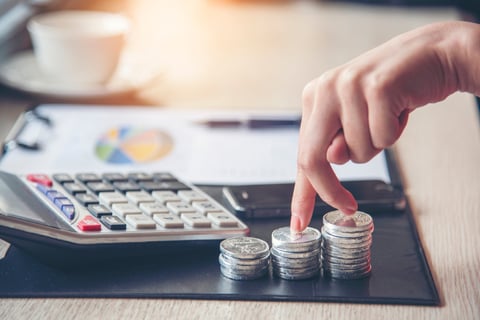 Members Health Fund Alliance (Members Health) – the peak body for 26 not-for-profit, member-owned, and community-based health funds – is calling on political parties to return the private health insurance (PHI) rebate to the original percentage of 30%.
The original 30% rebate had been slashed by successive governments until reaching the current 24.6%. However, actuarial modelling commissioned by Members Health revealed that if unchecked, further automatic cuts might be inevitable until the percentage drops down to as low as 22% in only a few years.
"The private health insurance rebate improves Australians' access to healthcare while providing real cost of living relief," said Members Health CEO Matthew Koce. "Erosion of the private health insurance rebate is hurting household budgets, and the pain is set to get worse. Exclusive Members Health research has shown that families would have been around $399 better off this year if the rebate remained as it was originally intended at 30%."
The actuarial modelling's findings coincide with the results of the Consumer Health Forum of Australia's survey of more than 100 health consumers regarding elective surgery, showing that nearly one in four Australians had either self-financed a procedure or knew someone who had.
Read more: Members Health Fund Alliance announces HBF as new member
Members Health predicts that based on current premiums, failing to return the rebate to its full strength could cost families a staggering $2,100 over the next five years.
"Many Australian families are doing it tough, and with public hospital waits extending into the never-never, the last thing anyone would want is to be forced to drop their health insurance cover due to cuts to the declining health insurance rebate," Koce said – emphasising that setting the rebate to its original percentage ensures fairness by making PHI affordable for more Australians and puts more money back into the family budget.
"There are currently more than 14.1 million Australians with some form of private health insurance. It's a vital part of our health system and represents a cost-efficient and effective way of responding to the health needs of the Australian public," he continued. "The rebate costs the government around $6 billion per annum, but pays out a massive $21 billion in private health insurance benefits to consumers each year.
"At a time when COVID-19 has hurt hip pockets and made long public hospital waits even longer, the private health insurance rebate is a sound investment, with each bed filled in the private system freeing up a bed in a public hospital so people are able to get the care they need."