Members Health reveals rebound in key elective surgery categories | Insurance Business Australia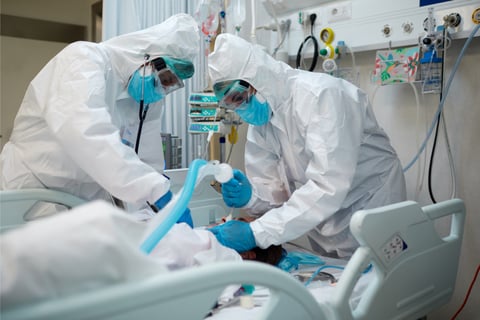 Members Health, the peak body for not-for-profit health insurers in Australia, is urging the Victorian Government to ditch all elective surgery bans on private hospitals to allow much-needed access to healthcare as Christmas approaches.
In its recent figures on hospital eligibility checks, Members Health found a notable rebound in key elective surgery categories since restrictions on private hospitals and day surgeries increased from 50% to 75% of capacity.
"More people are booking in for surgery as pandemic restrictions on private hospitals are eased, but sadly, we are a long way from catching up on demand," said Members Health CEO Matthew Koce.
The peak body also found that eligibility checks for skin-related procedures, such as removing skin cancers, rose from 79% of normal levels at the end of October to 88% by the end of November. Meanwhile, checks related to gynaecology rebounded from 66% to 89%, gastrointestinal endoscopy checks increased from 75% to 91%, and heart and vascular-related checks jumped from 89% to 93%.
Cataracts checks had the most dramatic rebound, skyrocketing from 48% to 87% of normal levels. Meanwhile, cancer treatment (chemotherapy, radiotherapy, and immunotherapy) checks all returned to 100% of normal levels. In addition, the volume of surgery for bone, joint, and muscle procedures rebounded from 54% at the end of October to the current 80% of normal levels.
Read more: APRA releases private health insurance statistics for September quarter
Koce explained that the rebound is a sign that the Australian private health system is quickly responding to provide Victorians as much care as the government restrictions allow – and the easing of restrictions to 75% of normal capacity is a step closer to the right direction.
However, he claimed there is still a long way to go as delays in surgery could lead to poor long-term clinical outcomes and greater complexity.
"What we need to see is an immediate end to all restrictions so surgery volumes can return to 100%, or above, normal levels," Koce added. "Languishing in pain, taking strong opioids or experiencing anxiety about when you might be able to get the care you need, is the last thing any of us would want to experience over the Christmas period."
The COVID-19 pandemic has prevented many Australians from not only getting the surgery they needed but also getting a skin consultation.
According to TAL's 2021 Australian Skin Safety Report, 25% of Australians claimed that the pandemic prevented them from getting a skin check, and 24% said the pandemic distracted them from regularly self-checking their skin.
Like Koce, Chagan said there is still a long way to go in raising awareness of the importance of preventing and detecting skin cancer.
"After a challenging year, once again characterised by the global COVID-19 pandemic, and as the nation continues to face concerningly high rates of skin cancer – with 2 in 3 Australians set to be diagnosed with some form of skin cancer by the age of 70 – it is crucial that Australians prioritise their health and understand the importance of prevention in living a healthy life," she added.