MetLife Australia auditor named BFO Young Ambassador for 2021 | Insurance Business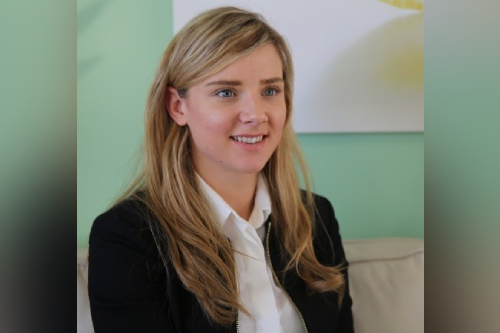 The Banking and Finance Oath (BFO) has named MetLife Australia senior internal auditor Aoife Donnelly as one of its Young Ambassadors for 2021.
BFO is an initiative founded by industry leaders and part of The Ethics Centre. It comprises a set of commitments that individuals can adopt and apply as personal principles in their work.
The BFO Young Ambassador Program encourages and supports students and graduates to adopt a solid ethical foundation as they begin their careers in the financial services and banking industries.
BFO announced this year's Young Ambassadors, which included Donnelly along with 10 professionals from the financial services and banking industries, at an event held late in May at The Ethics Centre. Reserve Bank of Australia (RBA) governor Philip Lowe, BFO chairman John Laker AO, and The Ethics Centre executive director Simon Longstaff AO also attended the event.
Donnelly graduated with a finance degree in Ireland as a time when the country was dealing with the impact of the global financial crisis of 2008. This guided her career and inspired her to drive high ethical standards in her own work and alongside her colleagues.
"I saw first-hand how a community suffered financially through the ethical failings of the financial services system," Donnelly said. "As a BFO Young Ambassador, I hope to encourage others to restore trust and confidence in the industry. I also want to learn from other BFO Young Ambassadors by engaging in difficult and thought-provoking conversations to inspire continued change in a post-Hayne environment."
MetLife has a longstanding commitment to the BFO and runs an annual campaign to engage staff with the BFO's guiding principles, achieving a 40% uptake of the oath in 2020. It has also encouraged other life insurance industry professionals to take the oath and advocate for improved ethical standards.
Cris Parker, head of the BFO, commented: "Recognising the power of the individual, MetLife has taken the lead within the insurance sector by raising awareness of the BFO and supporting Aoife as a Young Ambassador to demonstrate her commitment to ethics and, in turn, strengthen the ethical foundation in their organisation."