More Australian employers are restructuring their businesses - Hays | Insurance Business Australia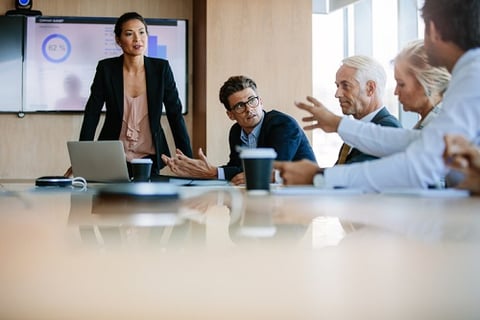 A survey of 3,400 organisations in Australia has revealed that 54% of Australian employers are restructuring their department or organisation to keep up with changing business needs, up from 52% last year.
According to the 2019/20 Hays Salary Guide, 49% of employers cited a change in the required skill sets as the key driver of organisational restructures – well ahead of digital transformation (24%), the requirement for a more flexible workforce (also 24%), a merger or acquisition (18%), downsizing (13%), outsourcing (8%), offshoring (5%), or inshoring (2%).
Read more: Revealed: Most in-demand insurance skills for the second half of 2019
"Restructures driven by a change in the required skill set are often the result of today's growing trend of adopting cross-functional operating models," said Nick Deligiannis, managing director of Hays in Australia and New Zealand.
"Traditionally, an organisation consisted of functional departments, but given today's pace of change, there's a need to move toward matrix, cross-functional, or hybrid structures to better enable collaboration and a customer-focused approach. Customer-centricity is a key focus and area of differentiation for most businesses, particularly in terms of how an organisation is most effectively and efficiently structured to deliver value to a customer. There's a real focus on securing candidates who understand the customer journey and with competencies in agile methodology and business projects and change."
Read more: Zurich: Innovation in insurance all about 'the right mindset'
Other factors driving restructures include rapid technological developments, such as AI and automation, which create a need for new capabilities, the requirement for additional expertise in response to outside factors, such as cybersecurity or risk and compliance, and the introduction of new and non-traditional executive roles.
"These restructures are a clear indication that the supply of professionals with the skills that employers need is tightening," Deligiannis said. "With candidate shortages remaining problematic for organisations, hiring in for specific skills – both technical and soft – will therefore be a priority for change, growth, and competitive advantage."
Hays said these changes make employers increasingly turn to external providers to assist with workforce change and secure top talent during a restructure.