NDIS funding delays leave patients stuck in hospitals | Insurance Business Australia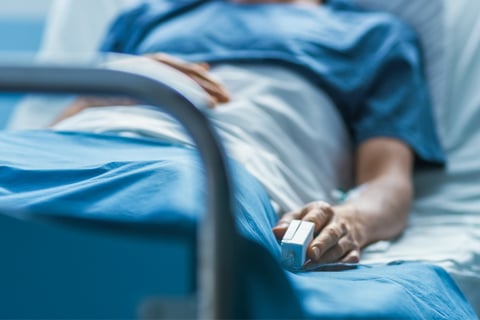 Funding delays have forced National Disability Insurance Scheme (NDIS) participants to spend months longer than needed in hospitals, according to a new study from the Summer Foundation and La Trobe University.
The report used hospital data of 368 people to determine the number of "unnecessary bed days" they had experienced – calculated by looking at the date the patient was clinically ready for discharge compared to when they left the hospital – and the main reason they were unable to be discharged.
According to The Guardian, the report noted that patients usually remain in hospitals between one and three months. However, it found "substantial variation with some people spending months [to two years] unnecessarily in the hospital." Overall, government data revealed that 1,140 NDIS participants were stuck in the hospital while waiting for housing funding or other support before being released.
The study noticed an improvement in the data since 2016. However, in 2020, the median number of unnecessary bed days hit 65, or more than two months – steady from 2019, but down from 93 days in 2016. It also showed that over a third (34.5%) of patients experienced a delay in being discharged, with the most common reasons for discharge delays being NDIS planning-related delays (33%), sourcing a suitable discharge destination (25%), and arranging support on discharge (16%).
Read more: Families in financial crisis after alleged NDIS funding cuts
The report advised hospitals to implement "early alert systems for people who are either NDIS participants or likely to be eligible for the NDIS." However, it explained that "irrespective of how efficiently manage discharge planning, people will continue to face lengthy delays and discharge to aged care if funding decisions are not made quickly and appropriately."
"Funding should be provided quickly and flexibly to support the timely discharge back into the community rather than taking many months, leaving people with disability spending unnecessary time in hospital which, aside from the social costs, places pressure on already stretched health systems," the study said, as reported by The Guardian.
Meanwhile, a National Disability Insurance Agency (NDIA) spokesperson said the agency prioritises the safe and timely discharge of NDIS participants who are medically ready. However, drivers of hospital discharge are complex and may involve several issues outside of NDIS.
"The NDIA and state and territory governments are each responsible for certain policy and operational solutions," the spokesperson added, as reported by The Guardian. "For example, NDIS participants awaiting discharge may need access to a range of state government delivered services, including rehabilitation, housing and homelessness services, transport, mental health, and justice support."
The NDIA and the NDIS have been on the hot seat this year due to funding, especially when the Federal Budget 2021/2022 led to cost-cutting measures that left NDIS participants and their families in financial crisis.