Nearmap enhances post-catastrophe aerial imagery program | Insurance Business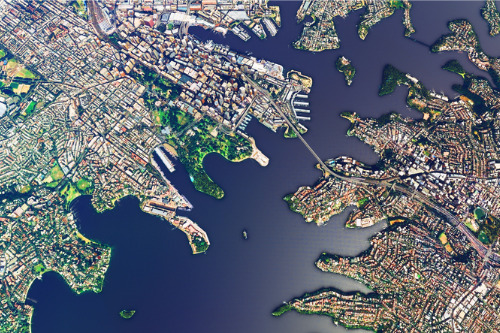 Aerial imagery company Nearmap has enhanced its Australian post-catastrophe (post-cat) aerial imagery program to provide high-resolution aerial captures to casualty insurance providers, emergency services, and government agencies within days of capture after a catastrophic event.
According to Nearmap, situational information is crucial for insurers in the aftermath of natural disasters to accurately determine the extent of damage and allocating loss adjusters to impacted properties.
The program, Nearmap ImpactResponse, allows the user to assess the magnitude of the catastrophe in real-time and guides the authorities towards aligning the right solutions to address the situation. It also helps emergency services and government agencies better plan and carry out recovery and response efforts.
"Aerial imagery has always played a very important role in disaster management, acting as proof points to evaluate the impact and in preparation to address any such events in future," said Dr Rob Newman, the chief executive officer and managing director of Nearmap.
"Nearmap is committed to leading the innovation in this space to provide disaster relief agencies and stakeholders with accurate and timely information to bolster their work and deployment of resources in critical times."
Nearmap based Nearmap ImpactResponse's development on regular requirements from the industry and partners, such as Disaster Relief Australia, in the wake of the back-to-back devastating natural disasters in the country – including the 2019 to 2020 bushfires, severe wind events, and the recent floods.
In 2020 alone, Nearmap revealed that it captured over 28,000 square kilometres of post-bushfire imagery across 30 survey locations. Cat losses in FY20 were also estimated at $5.4 billion, representing 13% of gross earned premium – double the losses in FY19, Nearmap said.
As a result, Nearmap will expand Nearmap ImpactResponse this year to meet increased demand by insurers to equip their claims teams with insights amid rising cat losses.
"With our patented camera systems, capture expertise, and rapid processing capabilities, insurers can rely on Nearmap to get critical property imagery online to help carriers get their customers into recovery faster," Dr Newman said.