New broking boss finds where he "can be best utilised" | Insurance Business Australia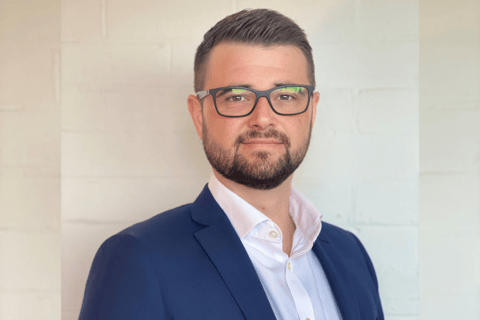 To say that 2020 has been an eventful year for Elliott Morris (pictured) is an understatement. The managing director recently welcomed two babies: a literal one, his "adorable" first-born, nearly two weeks ago; and another in the form of a new business, Principle Insurance, on September 21.
Speaking with Insurance Business, Morris shared his insurance journey – from his career beginnings to the new father's business development manager (BDM) days, all the way to his status as an authorised representative (AR) principal. The latter, he said, has been a long-time plan.
"I've been within the industry for 12, 13 years now," noted Morris, whose early stints included time spent as a claims consultant. "I started on the underwriting side. So I was with various companies: Suncorp, and then CGU as a BDM in my more recent years there, and I actually looked after Insurance Advisernet in New South Wales."
After about six years of being a business development manager, Morris said "part of the plan was to then go and do some broking in a broking house to learn the trade," which he did at what used to be known as InterRISK Australia, the brokerage formerly led by ex-Wallabies captain Phil Kearns that is now branded as Austbrokers Corporate under the full ownership of AUB Group.
Morris recalled: "I had two great years there learning the corporate broking side, and then following that the plan then was to start my own business as an AR. We were sort of ready to pull the trigger around March this year, and then obviously COVID hit.
"So we decided we'd sit and wait and see what sort of came of that. Obviously at the start of COVID it was fairly doom and gloom, and so we just rode that out for a while and got an understanding of what COVID was really going to be like for the economy in Australia especially."
The MD revealed that things like JobKeeper, which helped a lot of businesses, gave his camp the confidence to get back on the path of starting Insurance Advisernet AR Principle Insurance. "It's been a little bit of an emotional rollercoaster, but fantastic all the same," he said.
Making the broking switch
"In my role as a BDM, I always felt that there was a lot more to offer in what I was doing dealing directly with clients," was Morris's response when asked about his move from the underwriting corner. "I'm a very client-centric person, so having that direct contact with clients was something that I always thought I'd be best suited to."
Armed with a good understanding of what brokers did, he didn't find the decision to be that hard.
Morris told Insurance Business: "It was a four- or five-year goal in that that's where I want to get to; that seems the place where I can be best utilised within the industry – providing clients with sound and expert advice on their business and making things far easier for them to understand.
"Principle Insurance is really about simplifying insurance. It's a grudge purchase, at the best of times, and if we can simplify it, make it really streamlined and effective for both them and us, I think that's a model that should be driven a bit harder in our industry."
On top of Morris's agenda now is trying to get in front of clients and understanding their business, while at the same time offering information about where the industry sits with things like the pandemic and regulatory changes, as well as helping out with fiscal issues being faced by companies amid operational and economic shifts.
"I think right now business owners just want a bit of comfort in understanding what they're spending their money on, because they haven't got a lot," he stated, "whether that be purchases of their stock and things like that, or their insurance – because it is a large cost to a business, insurance costs.
"So our priority is really just making sure that clients understand what they're purchasing and understand the cover, and our job is to make sure it's as competitive and comprehensive as possible."
"Leaps and bounds" above
As for his choice of AR network, Morris described Insurance Advisernet as "leaps and bounds" above the others.
"I knew [founder and chair] Ian Carr and [managing director] Shaun Standfield quite well," he said, citing his years of experience as a BDM for the network.
"And seeing the transition from when Shaun came onboard and how he really corporatised the business from pre-Shaun to post-Shaun, it's still to this day astonishing how quickly and effectively he changed that business to stepping it up."
According to Morris, his selection was a no-brainer.
The AR principal asserted: "It was already a great family business, but Shaun took it to a real corporate level. And to me, if I'm going to invest my hard-earned money and time, I want someone that's also willing to do that in their own business."
Meanwhile the biggest challenge now, Morris conceded, is navigating "the worst" market conditions he has ever seen. "The juggling act is trying to find a premium and someone to write it that works for the client," he noted.
"Years ago you could go to five or six insurers and get five or six quotes that are all quite competitive. Now you can find yourself going to 10 insurers and all get declined. That's definitely the hardest part of this climate for us as brokers, is finding placements and capacity within the market."