New internal disputes resolution system could stem FOS disputes | Insurance Business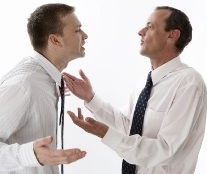 A New Zealand software company has designed a new internal dispute resolution system for brokers which could stop disputes reaching the Financial Ombudsman Service, and therefore save them money.
Ferret, known for its document management system in Australia, told
Insurance Business
that in response to requests from brokers, it had created a compliant-friendly internal dispute resolution system prototype for the Australian market. All correspondence in relation to the dispute is available on one screen, giving the broker the full picture of all dispute activity, and correspondence can be retrieved within ten seconds.
The system also issues email notifications for dispute deadlines, ensuring the broker does not miss deadlines. IDR systems can be designed and developed in a way that is tailored to the client.
The IDR system could stop complaints reaching FOS: Ferret says the system gives brokers more visibility and manageability of the disputes so they can better able to review and resolve the dispute before it escalates. It added that having the email reminders and log of changes features improves accountability and timeliness of resolution.
The system is taking off in New Zealand with companies including the Insurance Lending Group implementing the system. Ferret hopes for similar success in Australia. It says it released the IDR service in Australia due to requests from brokers for a system that ensures they resolve disputes while remaining compliant.
Phil North, the owner of Ferret Software, said: "Australian insurance brokers have an increased compliance requirement around managing documents, correspondence and all other information relating to a dispute. Ferret is in a unique position to provide a dispute resolution system for the insurance industry."