New Lloyd's consortium to tackle cyber | Insurance Business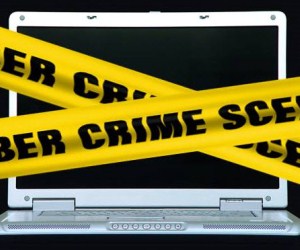 A new Lloyd's consortium has been launched which will focus on providing cyber cover for international clients.
The consortium, led by
Beazley
alongside Lloyd's syndicates managed by Aspen and Brit Global Specialty, will cover businesses domiciled outside of the United States as the global industry looks to further develop its cyber coverage.
Paul Bantick, head of London and international business for Beazley's technology, media and business services focus group, said that the recent spate of high-profile data breaches in the US were a key driver of the move.
"The sequence of high-profile data breaches that we have seen at US retailers, banks and healthcare institutions has underlined the need for robust insurance cover," Bantick said.
"Businesses outside the United States are rapidly discovering what US businesses and their customers have known for some years: that a data breach is not a matter of if, but when.
"Businesses outside the US hold just as much personal data in trust for their customers and the reputational consequences of a data breach can be severe."
Tom Allen, head of Technology Liability & Data Protection Indemnity at Aspen Insurance, said that the Lloyd's market continues to play an important role in innovation within the insurance industry and the attitudes to cyber are no different.
"The Lloyd's market has historically been at the forefront of innovation in global insurance and reinsurance and the market has continued to play this role in addressing one of the fastest growing risks of the 21st century - data breaches.
"We are delighted to participate in this important initiative to strengthen further Lloyd's pivotal role in this market," Allen continued.
Class underwriter of Global Cyber, Privacy & Technology at Brit Global Specialty, Ben Maidment, stressed that the consortium approach brings together three leaders in the field and gives clients the backing of industry experts.
"Through the consortium we are empowering Lloyd's brokers to offer insurance that is competitive with what companies may be able to obtain in their local markets, backed by Lloyd's unrivalled intellectual capital and a claims service that we believe to be superior.
"The members of the consortium have helped well over 2000 businesses successfully manage data breaches and their potentially damaging repercussions," Maidment said.