nib and Cigna create health services joint venture | Insurance Business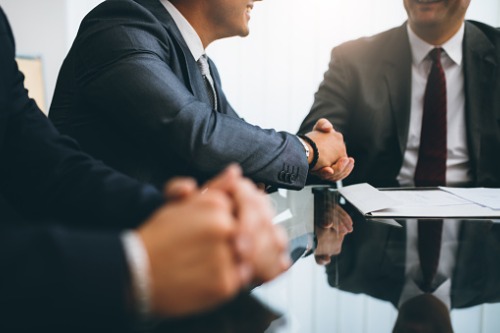 ASX-listed healthcare fund nib has partnered with Cigna, a global health services company, to create a specialist healthcare data science and services company.
Read more: nib posts strong half-year results, upgrades earnings guidance
The joint venture, established after several years of research and preparation, will see nib and Cigna contributing $10 million each in startup funding. The company will operate independently of nib under the leadership of Rhod McKensey, who has been group executive of nib's Australian Residents Health Insurance (arhi) business since 2013.
The global health services company, with its head office in Newcastle, NSW, aims to analyse and interpret underlying individual disease risk; provide guidance on how this risk can be best prevented, mitigated, managed or treated; and deliver healthcare programs, services, and interventions relevant to the disease risk profile.
The joint venture is "a giant step in our ambitions to play a more substantive and cost-effective role in healthcare," said Mark Fitzgibbon, nib managing director. "As a business, we're determined to help our members, in collaboration with their doctors, keep healthy rather than simply be there for them when they're already sick or injured. And with over 740,000 avoidable hospital admissions in Australia every year, representing approximately 7% of all hospitalisations, we think there's an enormous role for the joint venture to play."
Although commencing with companies within the nib Group, the NSW-based organisation envisions the joint venture will partner with other healthcare insurers, payers, and healthcare providers to improve health outcomes for communities across Australia and New Zealand.
"The purpose of the joint venture is to help people lead healthier lives," Fitzgibbon said. "It will do this by using data science to understand their current and future health risks and needs and then actively help them prevent, manage, or treat that risk. What we are attempting is the antithesis of what today is too much about cure versus prevention and 'one size fits all' healthcare."
Ed Close, head of arhi marketing products, will replace McKensey as arhi's group executive, effective January 01.