nib posts strong half-year results, upgrades earnings guidance | Insurance Business Australia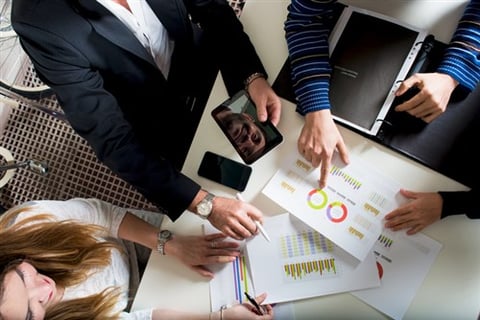 ASX-listed insurer nib has announced an upgrade in its full-year earnings guidance, after delivering a strong first-half result amid industry headwinds.
nib generated a $114.3 million underlying operating profit (UOP) for the six months to December 31, up 18.6% on the previous first-half result, while its total group underlying revenue rose 10.9% to $1.2billion, with net profit after tax (NPAT) increasing 4.8% to $74.3 million.
The insurer now expects its full-year UOP to be at least $195 million, up from the previous $190 million.
"Our core business Australian Residents Health Insurance (arhi) funded more than 151,000 hospital admissions and over 1.8 million ancillary treatments with claims rising 7.8% to over $800 million," said Mark Fitzgibbon, nib managing director. "However, a combination of pricing, organic growth, an increased contribution from our new GU Health business and improved claims management saw our net-profit margin increase."
Fitzgibbon also noted a 1.1% increase in its membership numbers, compared to the industry's 0.3%.
nib's adjacent businesses, meanwhile, contributed a combined UOP of $29.7 million to nib Group's earnings.
"Our international students and workers business produced another stellar performance with UOP rising 15.5% to $17.9 million," Fitzgibbon said. "In New Zealand, we grew our membership base and top line, yet UOP was down to $9.5 million largely because of an increase in claims expense. However, margins and return on invested capital remain very good and there is a strong pipeline of new opportunities."
Fitzgibbon said the World Nomads Group travel insurance result was a little disappointing.
"World Nomads Group sales globally were up 14.4% compared with the same time last year, we're moving up the supply chain to capture more value and it's a fantastic brand," Fitzgibbon said. "However, domestic sales were down about 22% and combined UOP of $2.3 million was unsatisfactory giving rise to concerted remedial action."
nib announced an interim FY19 dividend of 10.0 cents per share fully franked.
The insurer said it doesn't expect the second half of FY19 to be as strong as the first, due to
unfavorable claims seasonality, the fact that the first half was boosted by a claims provision release within arhi, and likely weak market conditions affecting parts of the group.