nib projects slow recovery for travel insurance business | Insurance Business Australia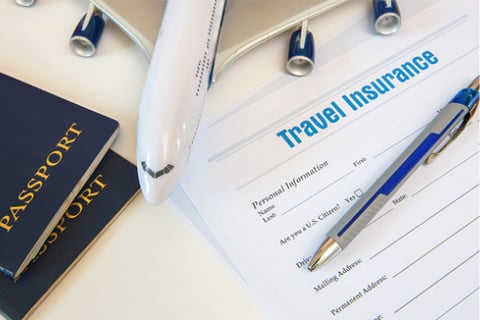 The travel insurance sector took a significant hit from the COVID-19 pandemic last year – and nib chief executive Mark Fitzgibbon has revealed that the insurer's international and travel insurance businesses will not bounce back until 2023.
Fitzgibbon explained that nib's international and travel insurance businesses would not recover from the impacts of the pandemic until all countries have eradicated the COVID-19 pandemic and Australia has opened its borders once again, which might not be until 2023.
"Realistically, they won't bounce back until COVID is behind us globally. We like to think international borders could start to open in 2022 – but 2023 is probably the year where things return," Fitzgibbon said, as reported by the Sydney Morning Herald.
On the bright side, nib's private health insurance business in Australia remained stable despite the impacts of border closures, with the insurer expecting full-year underlying profits of up to $225 million.
Fitzgibbon offered assurances that nib's private health insurance business would more than make up for the insurer's hard-hit segments.
"We are very bullish – COVID-19 is clearly put into sharp focus for many people the risk of disease and need for protection," Fitzgibbon said.
Read more: Coronavirus to have implications for Australian businesses and insurance
The continued strength of nib's Australian health insurance business would see its underlying profit grow from $86.9 million in the first half of the year to between $200 million and $225 million for 2021 overall, Fitzgibbon said.
On Monday, share price gains had pushed nib 38% higher than in October when the firm was trading at $4.30.
The insurer told its shareholders that it was still difficult to forecast future claims, given the pandemic uncertainties. However, it highlighted its $140.9 million underlying operating profit for the nine months ending March 31, driven by a 3.7% growth in the number of policyholders while claims remained lower than expected.
Analysts commented that claims trends are looking better than the industry had predicted after the COVID-19 lockdowns, and they expect nib to see gains in the longer term once borders reopen.
"The stock should benefit from any increased bullishness on a reopening of trade for both its travel and international businesses," JPMorgan analysts wrote in a note to clients, as reported by the Sydney Morning Herald.