NIBA reveals best young brokers in NSW/ACT | Insurance Business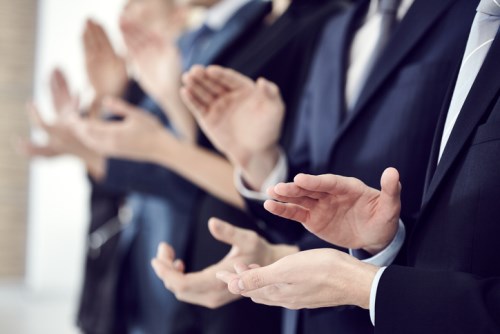 The National Insurance Brokers Association (NIBA) has named the most promising young brokers from New South Wales and the Australian Capital Territory as it prepares for its annual industry awards.
Last week, NIBA announced the seven regional finalists for the Young Professional Broker of the Year award with each contender under the age of 35.
"We received a significant number of nominations this year, all of which were of an extremely high calibre," said NIBA CEO Dallas Booth.
Sponsored by Vero, the award recognises up-and-comers who have already made an outstanding contribution to the industry.
"We are a firm believer in nurturing the next generation of broking leaders, which is why we will continue to support the NIBA Young Professional Brokers of the Year," said Yusuf Alexander, state manager for NSW/ACT.
Craig Anderson, a client service manager at Austbrokers, is among those who made the final cut.
"The process so far has been genuinely rewarding and being named as a finalist by a panel of industry leaders is certainly a real career highlight," he said.
Diego Calefato, of MBA Insurance Services, was also named as a finalist for the Young Professional Broker of the Year award.
"It was never a sole effort that brought me here but a combined effort with my team, who have supported me every step of the way," he said. "This nomination affirms for me that the long hours, hard work and dedication to this industry is really worthwhile."
Anderson and Calefato are joined as finalists by fellow industry hotshots Arthur Hatzinikolis of Austbrokers, Peter Gould of AIIB, Laura Makary of Insure, Irish Peters of Aon Risk Solutions, and Michael Pham of Nsure.
"We're thrilled to acknowledge Craig, Diego, Peter, Arthur, Laura, Irish and Michael for their outstanding contribution to the broking industry," said Booth.
The NSW/ACT regional winners will be announced at the NIBA NSW Gala Lunch on July 13 at the Hyatt Regency in Sydney – the state winners will then go on to compete for the Warren Tickle Memorial Award for Young Professional Broker of the Year which is awarded at the 2018 NIBA Convention in Hobart, Tasmania.
Related stories:
Gallagher exec joins NIBA's Queensland committee
NIBA names award-winning brokers