NRMA pulls "violent" bushfire ad for breaching standards | Insurance Business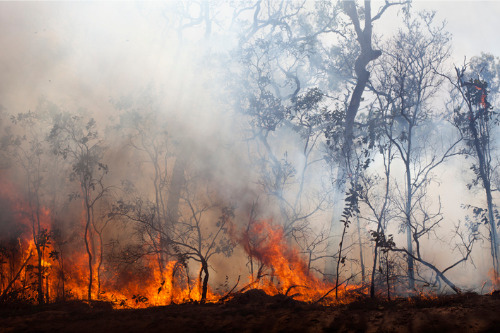 NRMA Insurance has pulled its bushfire advertisement after it came under fire for containing 'violence'.
The advertisement for NRMA played on free-to-air television and showed some of Australia's worst bushfires, featuring footage and voiceovers of firefighters taking on the blaze. It received several complaints, with some making their way to Australia's Ad Standards community panel.
The advertiser defended the ad, saying it was supposed to show that "while we have always dedicated days to remember Australia's worst bushfire disasters, we are now dedicating one day of each month to prevention."
However, the panel decided to uphold the complaint that the advertisement contained violence that was not linked to the product and breached Section 2.3 of the Australian Association of National Advertiser (ANAA)'s voluntary Code of Ethics.
"The panel did not accept the advertiser's submission that the advertisement does not contain any form of violence or menace. The panel concluded that 'violence' need not refer solely to harm or potential harm caused deliberately by one person to another and would extend to real or potential harm caused by accidents or natural disasters," the panel said in a statement.