NRMA takes to the skies to help fight bushfires | Insurance Business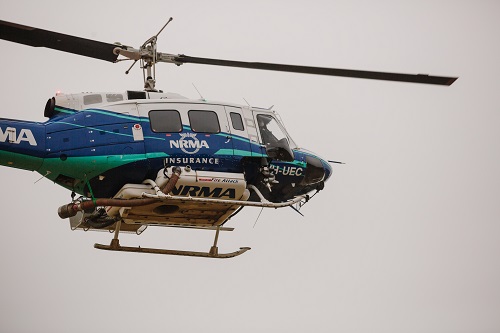 A recent newspaper cartoon depicted Rural Fire Service (RFS) volunteers standing shoulder-to-shoulder among the superheroes of the comic-book world – after all, not all heroes wear red or black capes. IAG's NRMA Insurance has made a considerable effort to assist those heroes fighting against the raging bushfires in Australia, by providing the RFS with a helicopter to help protect homes and properties in the line of fire.
The NRMA helicopter has been deployed in the most fire ravaged areas in NSW, taking to the skies to help put out fires in rural Australia. NRMA spokesperson Luke Gallagher explained to Insurance Business the ways in which the helicopter is being used by the RFS to help fight the bushfires.