NTI launches memorial research grant | Insurance Business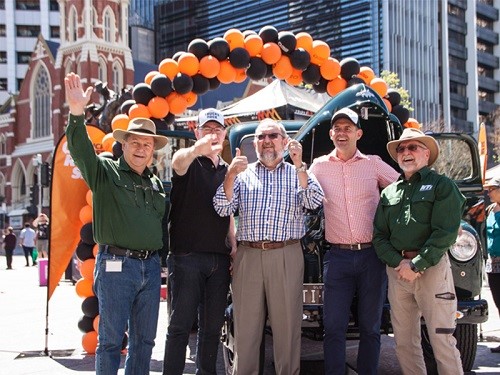 One of Australia's leading specialist insurers has launched a memorial research grant this month, after its former CEO was struck down by Motor Neurone Disease.
National Transport Insurance (NTI) announced the initiative on Friday, and named University of Queensland's Trent Woodruff as the first recipient.
Woodruff, who is an associate professor of pharmacology, won financial support from the insurer thanks to his project on manipulating free fatty acid receptors in order to tame the immune response in Motor Neurone Disease.
"We're extremely proud to see our vision of establishing a research grant come to fruition," said NTI's current CEO, Tony Clark. "Feedback from the community has been astounding. They appreciate knowing exactly where their contributions are going, and what the grant represents – not just a commitment, but a legacy."
The inaugural research grant comes just four months after the firm's former CEO Wayne Patterson passed away as a result of the disease. After receiving his diagnosis in 2015, Patterson stepped away from corporate life and threw his efforts into fundraising.
He created the character 'Fat Rabbit' for the MND and Me Foundation and wrote several children's books with all profits going towards Motor Neurone research.
NTI also committed itself to raising funds for research and launched a truck restoration series, which sees a vintage truck rebuilt to the highest standards before being raffled off.
The first restoration of a 1946 International Model K5 "Green Diamond" raised over $55,000 for the MND & Me Foundation and Clark confirmed the company has already committed to a second raffle.
This year, the insurer is supporting the restoration of a 1946 Ford Jailbar – the choice comes after the same model was used as a promotional vehicle in support of V8 Rookie, Jack Le Brocq and the TEKNO Autosports Team.
"The community love our Ford Jailbar, as do our NTI people – so it makes sense to strike while the iron is hot and do another one," said Clark.
"The rebuild will again make use of an Isuzu Trucks N Series donor vehicle to ensure a smooth ride, easy drive, and modern-day inclusions," he added.
Clark also added that NTI is determined to exceed previous raffle sales, with the proceeds to be shared between the MND Research Institute of Australia to fund the NTI Research Grant, and the MND & Me Foundation.