NTI looking to innovate in marine insurance | Insurance Business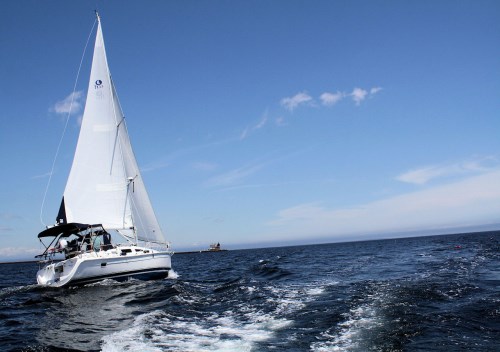 NTI has revealed its plans following the recent launch of its marine insurance practice.
The launch will see
Vero
and
CGU
transfer its marine insurance portfolios to NTI. The specialist will then create Marine Protect: Powered by NTI, a marine insurance solution that covers marine cargo, liability and hull.
Tony Clark, CEO of NTI, said that the firm will look to innovate in its new line of business to help brokers place risk more easily.
The firm is looking to develop online marine transactional services for brokers and will look to work with the broker market proactively in the claims space.
Clark noted that, as marine coverage is often international business, NTI will look to utilise experts joining the firm from both CGU and Vero to work with brokers in the market.
Want the latest insurance industry news first? Sign up for our completely free newsletter service now.
"We have the networks around Australia to be able to deal with any circumstance," Clark told Insurance Business.
"I know a lot of this cargo will go overseas and that is where we use the experts in place. We have over 50 people coming across from our shareholders who have done nothing but be experts in marine insurance. The last thing that we will do is diminish that expert knowledge in the marketplace."
With staff joining the business, Clark said that brokers will be dealing with the same people and the same systems, although over time the marine practice will move over to the NTI system.
"The idea is that the brokers will not see any difference," Clark continued.
"What we will be doing is working with the experts we are bringing over to say 'what will this look like in the future' and 'how can we improve the experience that brokers' customers have both from a policy and claims perspective'."
Related stories:
NTI reveals new brand identity
NTI gets into marine insurance