NTI state manager gets ready for new challenge | Insurance Business Australia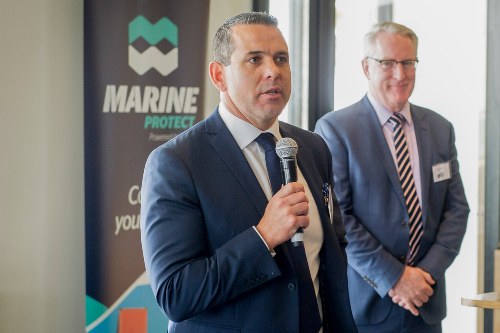 Ross Lambrick (pictured) is on his way to Western Australia. The new state manager for transport and logistics insurer NTI officially starts on August 01 and brings experience as acting state manager in Victoria and Tasmania. But can he succeed in the vast western state?
"I'm really look forward to actively participating in the broker market and engaging with industry bodies for the betterment of the industry," said Lambrick.
NTI describes itself as "Australia's leading specialist insurer" and claims the top spot for heavy commercial motor and marine insurance. CGU and Vero jointly own and underwrite the company. Lambrick, who has an MBA from the University of South Australia, joined NTI in 2014.
Read more: NTI announces new state manager for WA
"I know the role needs to be focused on being a supportive leader to the NTI Perth branch as they showcase our value proposition to brokers and their clients. It also means utilising NTI's local experts to support local industry with the challenges faced by the transport, marine, and mining sectors," he said.
Lambrick also expressed excitement about establishing his family in Perth for the long term and enjoying the long, hot summers.
"I'll also have to choose whether to barrack for the West Coast Eagles or the Fremantle Dockers when they aren't playing against the Mighty Saints!" he said.
But Lambrick is aware of some of the challenges his new posting brings.
"Being Australia's largest state, it will be a challenge to see all our friendly brokers in a timely manner," he said.
NTI general manager commercial, Mike Edmonds, is confident Lambrick is up to the task.
"Teamed with his familiarity of our intermediaries, customers, and their industries and a rich knowledge of our business, there's no doubt he'll hit the ground running in his new role," Edmonds said.
Lambrick said he's looking forward to consolidating the legacy of the NTI operations already established in the Perth office.
"With specialist underwriters and claims specialists for all our products within our Perth office, this creates a great leverage point to really showcase our value proposition and expertise," he explained.
He said it will be a priority to engage with local industries and service providers to further educate them on NTI's purpose, which he described as, "to make you and your business safer and more sustainable."
Read more: NTI extends roadside assistance for electric trucks
Last month, NTI announced a "Truck Assist" roadside support service to customers who operate electric trucks that have been converted or manufactured by Melbourne based automotive technology company SEA Electric. The announcement followed SEA's launch in March of Australia's first mass-made locally assembled electric trucks.