Opinion: We're all getting ripped off – and we're letting it happen | Insurance Business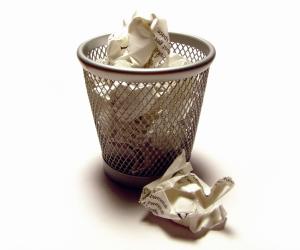 The inaugural Australasian Catastrophe and Risk Management Modelling conference was held in Sydney last month, with over 200 reinsurers, actuaries, risk modellers, regulators, brokers and insurers coming together to discuss the impact of natural disasters and to seek out improvements in technology, data, modelling and all things catastrophe-related.

The opportunity to try a little experiment on such a captive audience of industry experts was just too tempting. I figured the audience members were all familiar with assessing risk, weighing up probabilities and hedging their bets on a likely outcome, right?

I bet the audience there was an almost certain probability I could get unanimous agreement on the answer to a specific question. Everyone was asked to imagine this scenario:

· There's been damage to your own home – the front verandah has totally collapsed and now requires repair.
· You locate and contact a local tradesperson to inspect the damage and prepare a written repair quote, which they gladly do.
· The repair quote is now in your hand.
· You say to the tradesperson "Oh, by the way, this will be an insurance claim. Do you want to revise your quote?"
I asked all those who believed the price will go up to raise their hands. The room became a sea of raised hands. I then asked who thought the price would go down or stay the same. Not one single hand went up.
The experiment was a success. I reckon it's a safe bet that you, too, believe the price would go up. Why? Because it's an 'insurance job'.
Sadly, there is a level of acceptance, or even complacency, of the status quo. Home and building repair costs are frequently inflated just because an insurer is footing the bill.
Every inflated claim erodes sums insured. Ray Forman from Ausure Insurance Brokers in Bundaberg showed me a couple of examples this week where under-insurance has become a real issue as a direct result of unnecessarily excessive property repair costs.
Reinsurers are impacted, as primary layers of cover are eroded more quickly and costs are passed into their layers. Actuaries factor claims costs into pricing decisions, and it doesn't take a genius to realise inflated claims costs result in higher premiums.
In my experience, complacency – combined with a lack of transparency – creates a nasty cocktail. So what's the solution? The significant changes in the motor repair section of our industry in recent years could offer some answers. These changes focused on:
· speed, quality and method of repairs
· new technology which automated many administrative processes and dramatically increased transparency
· quality control with particular focus on cost containment
I believe we need to apply the same focus to property damage claims.
Some insurers are beginning to embrace these challenges. Those who don't might become the insurance version of Decca Records, who arguably made one of the greatest mistakes in the history of the music industry when they didn't sign the Beatles. After auditioning for the label, Decca commented: "Guitar groups are on the way out…. the Beatles have no future in show business".
Yeah, right.
There's some significant catch-up to do in the property damage claims arena, which lags a decade behind the improvements made in other lines of business, especially motor. Will our industry soundtrack remain 'Let It Be' or will we start playing 'Revolution'?

Darren Trott is executive general manager of Claim Central and Insurance Business's new regular columnist.