Outgoing ICA CEO reflects on his 10-year tenure | Insurance Business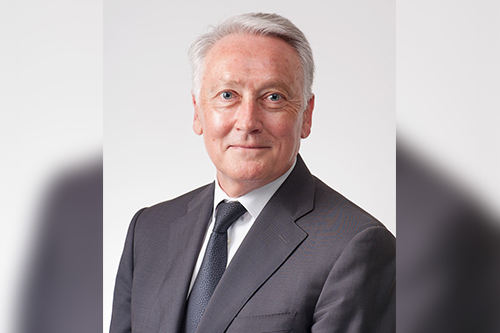 Rob Whelan (pictured), CEO of the Insurance Council Australia (ICA), is set to depart from the role he served in for 10 and a half years next month. In an interview with Insurance Business, he shared the biggest challenges and lessons he has learnt along the way.
With a background in financial services and healthcare, as well as having worked for big name companies such as Suncorp, Whelan has accumulated 30-years' worth of experience in insurance. When he took on the role as CEO of the ICA, it was at the beginning of big transitional changes for the insurance sector.
"The industry has, since I joined the ICA, gone through enormous change over the 10 and a half years and it's becoming increasingly more consumer focused," he explained. "One of the reasons why I took on the challenge was because I believed that the industry really needed to take on more of a consumer focus and concentrate on all sorts of consumer outcomes.
"That was accepted by the board of the day and they appointed me to do that. I am pleased that over the 10 and a half years, we have progressively driven an approach and strategy that has delivered ever-increasing and even better consumer outcomes."
Among these changes, Whelan heralded a culture of diversity and inclusion that has an "open style" of management. Having a workforce that reflects the diverse communities that insurance serves is vital for driving better consumer outcomes, he believes.
"We built a high level of expertise in the company to be able to respond to what is now a very complex and challenging environment," he continued. "We have excellent people working in a range of areas that span the sorts of interests that insurance is involved in and I think those sorts of factors allowed me to drive a very effective team to achieve the… outcomes that we were able to achieve over the 10 and a half years."
However, Whelan also concedes there have been challenges along the way that have helped him grow as a leader. Leading his team through the Royal Commission into Misconduct in the Banking, Superannuation and Financial Services Industry in 2018 was one of them.
"We focused on our strengths and that's through strong understanding of the issues that confront the industry, the capacity of the industry to respond to those issues, making sure that we're able to communicate those through to the Royal Commission and to the broader public as well, and also accepting that there were areas that we needed to improve on," he said.
"After that we also started putting in place a plan and a process to make sure that we addressed all those issues that were not contributing to the sorts of consumer outcomes that the community expects."
Additionally, the insurance industry faces other "significant challenges", including the level of "climate change" and "social change", which is evident in the current COVID-19 crisis. Being able to manage a crisis, Whelan says, is "fundamental" to how the insurance industry operates.
"These sorts of things are the stuff that we have to be able to respond to and resolve as much as we possibly can because of the insurance industry's capacity to assist the community to rebuild and restore itself," he added. "That's the principle of insurance and it's the principal role of the Insurance Council to ensure that the industry is pulling in that direction and that we're able to communicate that to the wider community, including politicians and regulators."
While Whelan says leaders "tend to build up a capacity to be able to manage multiple crises at a time," it takes a certain approach to get it right.
"It is about maintaining a sense of confidence that you will get through the crisis, that you communicate constantly with your teams… to engage them in how we can manage the crisis as well," he said. "Don't take everything on yourself, you need to be able to use your team effectively, and the skills that they have, to resolve the issues."
The next role for Whelan is still undecided but he says he is "keeping an open mind" about what he takes on next. He is, however, confident in his successor, Andrew Hall, who is set to fill his shoes upon his departure next month.
"I think the next CEO will be more than capable of continuing on and doing an excellent job – it's a very good appointment in Andrew Hall and I have every confidence that he will make a terrific CEO of the ICA," Whelan said.