Rob Whelan: 10 years at the Insurance Council | Insurance Business Australia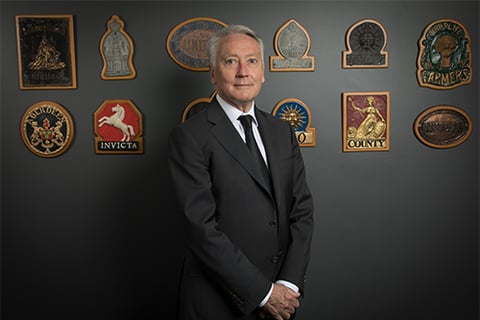 Being at the forefront of insurance industry efforts in Australia is no easy job, nor will it ever be. Robert Whelan (pictured), departing CEO of the Insurance Council of Australia (ICA), has clocked 10 years leading the ICA, and has a unique view of the changes that have occurred in the industry within that time. After a decade as CEO, Whelan believed it was time to hang up his CEO hat at the council.
"I think that it's probably a good time for a refresh and a change of leadership at the ICA," he said.
An ever-changing industry, Whelan explained to Insurance Business why now was a good time to allow for a change at the top.
"There's a lot of change going on in the industry," he said. "We've just completed the new General Insurance Code of Practice – which I think is one of the best industry codes that exists, which I'm very pleased with." With this new code coming into effect, Whelan thought it would act as the ideal handover to the next CEO.
A decade is a long time and Whelan has been in the optimal position to observe the changes that have taken place in the insurance industry, and the ICA has had to follow suit and adapt.
"The ICA has changed a lot," said Whelan. "It has had to change." The council has had to adapt to changes within its own structure and operations, while it has grown in size by about one third over the last 10 years. But with an increase in personnel, it has also increased the breadth and depth of its specialties.
"With the increase, we've also become much more specialized in specific areas," explained Whelan. New, larger departments now have key focuses on disaster relief, regulation issues as well as government and media relations.
Read more: ICA CEO resigns after 10 years in the role
"It's a much more sophisticated environment that the industry operates in now, it is a demanding environment," admitted Whelan. "The industry as a whole is under much more scrutiny."
Whelan explained that the ICA has always had to adapt to changes in the industry, regulation and national affairs and that change now is happening more rapidly than ever before.
"The key is to be as flexible and adaptable as possible," said Whelan. "Just as the industry has to do that, so should its peak body too."
Whelan told Insurance Business that the ICA should adapt and respond to better 'infuse standards' into the industry, where needed, to continue to improve customer service and outcomes.
He also recalled a notable moment, near the start of his ICA-career that confirmed to him the importance of the industry to citizens and the ICA's role in helping to guide industry efforts.
Very early on in Whelan's role, the ICA was called on to address a townhall meeting in Ipswich, QLD. The meeting was hosted for the ICA, and the wider industry, to respond to angry citizens who had lost almost everything in the floods of 2010-11.
"We had to front up to the community," explained Whelan. "At the time, flood cover was not a universal policy at all – very few insurers covered flood."
Read more: Insurance Council of Australia declares COVID-19 an 'insurance catastrophe'
Whelan recalled the meeting as being 'extremely intense'.
"I didn't have any good news for them, and I had to explain to them why we didn't cover flood," he said. "There were angry people, angry media and just not a happy situation."
Whelan explained that the people in attendance needed help and they had come to the industry to provide that. But he recalled that after the meeting had finished, those in attendance thanked them for coming down, fronting up and providing information to them.
"The industry ultimately couldn't help them and at the end of the day that wasn't good enough," he said.
Whelan recognised that something had to be done, and the industry realised that too.
"People were looking for help and we couldn't provide it then," said Whelan. "That's what we do – provide help – and we should always be able to do it."