Paul Lynam talks about M&A approach following Cornerstone swoop | Insurance Business Australia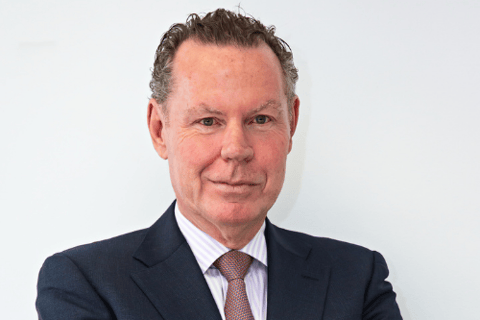 It was seven months ago when major British brokerage The Ardonagh Group expanded into Australia through a majority investment in authorised representative network Resilium Insurance Broking, bringing to life the acquisition models Resilium Partners and Ethos Broking Australia. Among those knee-deep in the expansion process is Ardonagh Australia chair Paul Lynam (pictured above), who also serves as mergers & acquisitions director for both M&A programmes.
"Things have been brilliant," Lynam told Insurance Business. "We've been very busy. We had the platform set to go, and we've got a very healthy pipeline coming into the end of the year and then into 2022.
"Our doors are wide open to the right people – the people who are aligned with our culture and our thinking. They're the people that we'll put our efforts into, to look to work with. We're not going to do deals with everybody. In fact, to date, we've walked away from a number of them that we felt just weren't for us."
According to Lynam – whose credentials include founding SRS Underwriting and Blue Broking, spending time at Gallagher, as well as chairing Epsilon Underwriting Agencies and the Underwriting Agencies Council – Resilium Partners and Ethos Broking Australia, combined, are poised to complete up to six transactions throughout the next two quarters.
These acquisitions will be hot on the heels of Resilium Partners' swoop for Queensland business Cornerstone Risk Group, which is looking to seal two deals.
Lifting the lid on the move to join Resilium Partners, Cornerstone joint managing director Scott Mitchell (pictured below) told Insurance Business: "When we weighed up what the Resilium Partners offering was and the mutual benefit for both organisations, it was almost a no-brainer. Our service offering would only get better with the resources available to us, and it would allow us to continue on our growth trajectory, utilising the resources of the organisation."
"The Resilium Partners offering was the best fit for us culturally," said Mitchell, who revealed that Cornerstone was approached by other brokerage houses as well, "and we could see ourselves going forward with these guys, in business with them.
"They also gave us the freedom to negotiate what we wanted to do in the future. Damien [Mulvenna] and I are both young insurance brokers in the business, and they gave us a pathway to continue to keep doing what we do. And I think Cornerstone, with Ardonagh's backing, can do the same for other practices should they be open to that conversation."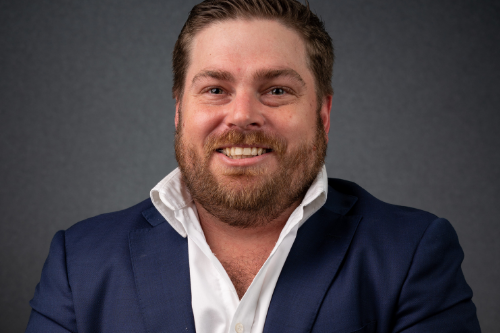 Using the available synergies, Mitchell believes becoming part of the wider group is not only an upside for clients but will also give Cornerstone the clout to be able to keep moving forward and doing business the way they like to.
"I'm excited about onboarding new practices and bringing them into Cornerstone and seeing the office grow," added Mitchell. "With the resources and the efficiencies, I look forward to seeing the business grow and seeing our staff have more of a pathway to different parts of the business.
"Right now, we are a small office of eight, and we look forward to seeing that staff number growing so that people coming into the industry can see that this isn't just a backstop; it's actually a career that you can embrace. It's a diverse and dynamic industry, which can actually be exciting and interesting and fun."
For Lynam, meanwhile, it's the next step following any acquisition that he finds challenging.
The industry veteran stated: "We have a tremendous team onboard here with a lot of M&A experience and a lot of integration experience. They have had a lot of experience on onboarding ARs and integrating those businesses into the Resilium model.
"We've got a lot of experience there, but I think the greatest challenge for any M&A programme is to successfully integrate those businesses. Anybody can just go out and buy them, but the key is the integration side of it."
"We're excited about building this business out," added Lynam, referring to Ardonagh Australia. "And that's why we embarked on the journey. We weren't interested in just buying a business and running a business-as-usual scenario. Ardonagh bought into the market here with a strategy to build that business out, and that is what is exciting about it going forward. Over the next three years, we want to do that at pace."