Public inquiry launches into insurer conduct | Insurance Business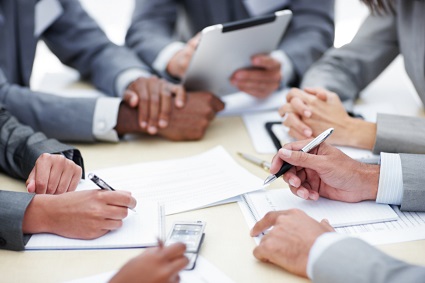 ESL insurance monitor Allan Fells has called for an independent public inquiry to look into the conduct of insurers in a bid to ensure the protection of NSW consumers.
The inquiry will be held on May 16, 2017, ahead of the abolition of the Emergency Services Levy (ESL) from property insurance policies after July 01. It will be held at the Theatrette, Parliament House.
The inquiry, which will be led by Fels and deputy insurance monitor David Cousins, will compel Australia's largest insurers, including
IAG
,
Allianz
Australia,
QBE
, and
Suncorp
, to provide evidence into their conduct, particularly on how they will pass on the cost savings to consumers after ESL is removed from insurance policies.
Fels said many struggling NSW families are deserving of the full costs associated with the levy's removal.
"Insurance companies need to pass on costs associated with the ESL's removal in full to policyholders," Fels said.
"Penalties up to $10 million apply to insurance companies who engage in prohibited conduct such as price exploitation, false or misleading conduct – for example not disclosing full details to policyholders – or not passing on the full cost savings that policyholders are entitled to.
"The removal of NSW emergency services funding from insurance policies is not to be taken as an opportunity for insurers to pocket reductions."
Want the latest insurance industry news first? Sign up for our completely free newsletter service now.
The inquiry will also look into other factors that affect insurance costs, such as industry competition, pricing, and other productivity improvements.
"The removal of the ESL should not be used to restore or increase insurer profit margins. Effects on polices due to recent catastrophic weather events will also be investigated," Fels said.
"Insurers will be required to explain how such factors may impact on future premiums, particularly where they coincide with the removal of the ESL."
The insurance monitor said the public inquiry will assure NSW consumers that insurance companies are on notice, and that they are protected during the transition.
"I have called the Inquiry to help increase transparency over the pricing of premiums. It's only reasonable consumers know how their policies are priced and what affects this cost so they are able to make informed decisions," he said.
The ESL removal will prompt property insurance prices to drop by around 20%, and commercial policies by around 30%.
Related stories:
ICA welcomes passing of ESL Legislation
State homeowners to expect more affordable premiums
ESL insurance monitor sets out guidelines