Public servants face 17% insurance hike as mental-health claims rise | Insurance Business Australia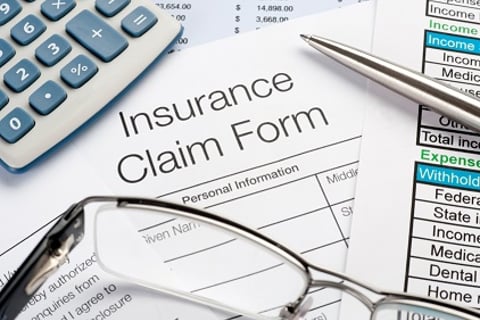 Public servants paying for income-protection, death, and total- and permanent-disability cover under a commonwealth superannuation scheme have seen a 17% hike in insurance premiums, driven by increasing mental-health claims.
The July 1 hike has lifted premiums by a rate that towered above the growth in cost of living for workers paying for insurance under a scheme administered by the Commonwealth Superannuation Corporation (CSC), and the 2.5% average pay rise for rank-and-file bureaucrats last year.
CSC said the 17% hike for its "lifePLUS" cover – which financial-services analysts noted is more than double last year's industry-wide average rise of 7% for low-risk members, and on par with the average 15% spike for high-risk members – was due to the rise in claims, particularly for mental health, The Sydney Morning Herald reported.
Between 2014 and 2016, mental-health claims under the public-sector scheme grew about 25% for total- and permanent-disability insurance, and about 10% for income-protection cover.
"More and more members are becoming aware of, and accessing, the support they may need and are entitled to," a spokesman told the publication.
Alex Dunnin, executive director at financial-services information company Rainmaker Group, said that prior to the price hike, the scheme's insurance premiums for death and total- and permanent-disability cover were on par with the market, while its income-protection insurance was more pricey.
The 17% increase would make insurance under the PSSap more costly than the market, suggesting it was dealing with more claims than expected, Dunnin said. He noted that other super funds have reduced their premium costs in the past year.
Insurance providers outside PSSap also see increasing mental-health claims, which they handle by working with their super-fund clients to restrict policy terms and conditions to reduce benefits, Dunnin said.
"Another approach is that insurers are much more focused on return-to-work rehabilitation programs than they previously were," Dunnin told SMH.
PSSap's 139,000 members are eligible for insurance, but not all have coverage through the scheme.
The corporation said insurance through super remained cost-effective for public servants.
"CSC does not receive or retain any insurance premiums associated with lifePLUS cover but does have an obligation to ensure that the premiums charged to members accurately reflect the underlying benefits provided," a spokesman told SMH. "Importantly, PSSap members are able to vary their insurance cover to suit their individual needs – they can either increase or decrease insurance amounts, and change benefit periods or waiting periods. They can also choose not to have insurance cover at all. Understanding each member's individual needs is a key part of that consideration."
The CSC spokesman said the corporation's insurance was focused on supporting recovery and rehabilitation.
Related stories:
Even dying is more expensive in these Australian cities
Australia's biggest supplier of life insurance revealed