QBE backs Sydney Swans' drought relief initiative | Insurance Business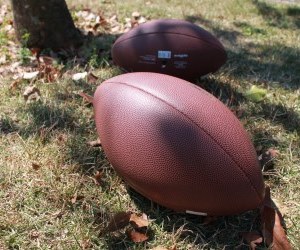 QBE Insurance, principal partners of the Sydney Swans, has committed its support of drought-impacted Australian farmers by matching the funds raised through the "footy for drought relief" initiative this weekend.
QBE announced that it will match the Sydney Swans Foundation's $10,000 donation to the Rural Aid's Buy A Bale campaign, as well as the $1 donation of the SCG trust for every supporter who attends Saturday night's AFL and NRL games at the Sydney Cricket Ground (SCG) and Sydney Football Stadium (SFS).
The matches will see the Sydney Swans and the Hawthorne Hawks battle it out for the fourth place on the AFL premiership ladder, and the Sydney Roosters compete with the Brisbane Broncos for finals positions.
"We see the devastating impact this has on our customers and partners – both through QBE and our Elders Insurance network –and just how hard these communities are doing it at the moment," said Vivek Bhatia, QBE's CEO of Australian and New Zealand operations. "As insurers, it's our job to support the communities in which we operate, but we're also part of those communities, and that's why we want to be part of the effort to help. The forecast might be for a wet weekend here in Sydney, but I'd encourage everyone to get down to the SCG or SFS and brave it. Not only are there two cracking matches being played, with finals positions at stake, but it's a hugely worthwhile cause."