QBE boss announces further simplifications | Insurance Business Australia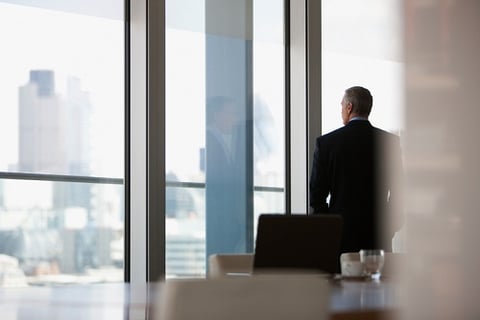 In his inaugural AGM as QBE Group CEO, Pat Regan has announced further markets the major insurer will look to exit.
In his first address to shareholders, Regan said that whilst the insurer has "very strong market positons" in both Australia and Europe, the firm also has some underperforming operations which have contributed to prior poor performance.
Noting that the business had already exited Latin America following a deal with Zurich earlier this year, Regan revealed more lines that are on the chopping block.
"In North America personal lines we don't have the scale or competitive advantage to deliver consistent underwriting profitability," Regan said. "The business – which has a GWP of approximately $350m – also carries a high amount of operational complexity and cost. The exit from this line of business will also enable us to deliver cost reductions. We are now taking steps to exit this book of business over the next few months."
In North America, Regan noted that the business remains focused on four key segments: crop, programs, mid-market commercial and specialty.
"We see significant opportunities in the North American market as we operate as a specialist industry focused commercial underwriter," Regan said. "The planned exit from the personal lines business will help us to achieve significant benefits from rationalisation of systems and back office. This will improve processes in North America and drive cost savings."
Regan also noted that the firm has found a reinsurance solution in the Asia Pacific market to address "profitability challenges" in the Hong Kong construction workers com portfolio.
"We have entered into a loss portfolio transfer agreement with Swiss Re in relation to over $200m of Hong Kong construction workers comp reserves. This transaction completely removes our exposure to a very challenged portfolio that recorded a $53m underwriting loss in 2017," Regan told shareholders.
Whilst the firm may have dealt with one strand of its Asian portfolio, Regan said that "there remains much to do" to return the Asian arm of the business to "a solid footing" as the business currently has remediation activities across another 18 portfolios in the region, including marine in Hong Kong, Singapore and Indonesia and accident and health in Hong Kong and Singapore.
"We have also exited whole segments such as Indonesian tugs and barges, where the industry risk profile was not acceptable," Regan said. "In property, across the whole region, we are reducing the risk profile of the portfolio and reviewing our exposures in catastrophe exposed markets."
Regan noted that the Asian business is already showing "signs of improvement" but it will take time for this improvement to be fully reflected in results.
"Taken together, the sale of Latin America, the Asia Pacific transactions and the exit from North America personal lines will remove the group exposure to businesses that contributed an underwriting loss of over $200m to our 2017 result," Regan said.
Related stories:
QBE invests in artificial intelligence
S&P Global Ratings on QBE Insurance's Brexit preparations