QBE hosts LGBTIQ+ initiative | Insurance Business Australia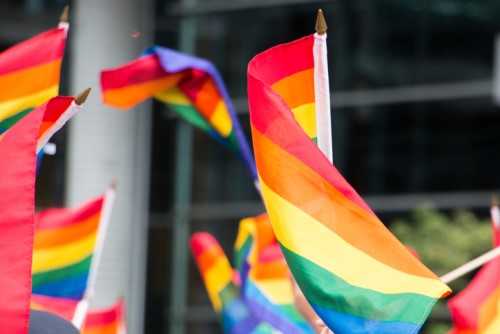 The Dive-In Festival was in full swing in Sydney yesterday, with QBE hosting the seminar "Out in the Workplace: The power of LGBTIQ+ Inclusion."
Host Vivek Bhatia, CEO of Australia and New Zealand for QBE, took pains to highlight the difference between diversity and inclusion, noting that "…diversity is being invited to the party, inclusion is being invited to dance."
Bhatia also noted that QBE is "completely committed" as an organisation to going above and beyond when it comes to inclusion.
"Diversity is what you have, inclusion is what you do," said Bhatia. "It's a big journey between those two."
Keynote speaker Lisa Annese, Head of the Diversity Council of Australia, used her talk to highlight the importance of diversity in the modern workplace. Noting that while inclusion may seem like common sense, workplace environments may intentionally or unintentionally present LGBTIQ+ staff with a variety of obstacles to effectively expressing themselves.
This has real workplace consequences too; concealing identity compromises an employee's wellbeing. The Diversity Council of Australia's report "Out at Work: From Prejudice to Pride" notes that LGBTIQ+ employees who are not out to everyone at work are twice as likely to feel down, in contrast to employees who are out to everyone at work. Similarly, they are 45% less likely to be satisfied with their job.
Annese also highlighted the important role that straight colleagues have to play in reducing instances of discrimination in the workplace, noting that "it's time we stood up and acted as allies in the corporate workplace."
Following the keynote speech was a discussion panel consisting of Mark Baxter (chief risk officer of QBE), Rachel Clements (co-founder and director of Psychological Services – Corporate Health) and Garry Nutt (partner – Sparke Helmore Lawyers). Annese served as moderator.
Baxter noted that it was important to not turn the process in to a simple "box-ticking exercise" that gave the appearance of inclusivity while still enabling workplace discrimination or bullying.
Nutt also noted that "…people need to understand why what they say is wrong."
While touching on pushback in the wider community, all the panellists appeared to be optimistic for the future.
"I think it's more [about winning] hearts and minds with allies over the mid-term," said Baxter.