QBE supports indigenous youth education | Insurance Business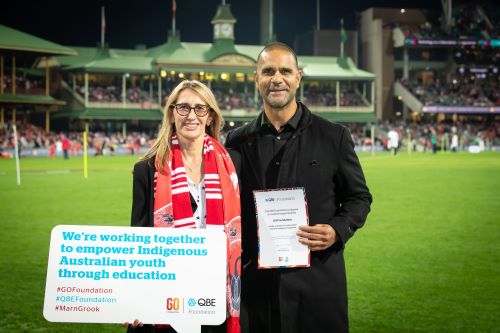 QBE Foundation, the charitable arm of Australia's largest global insurer, has donated $10,000 to GO Foundation's Indigenous youth scholarship program, to help create better learning experiences and outcomes for Indigenous youth.
The $10,000 donation was presented to Michael O'Loughlin, GO co-founder and Swans great, at the Swans' Marn Grook match at the SCG. The match was part of the Sir Douglas Nicholls Indigenous round, an annual AFL initiative that recognises and celebrates Indigenous Australian players and culture.