QBE to tackle oil and gas at AGM | Insurance Business Australia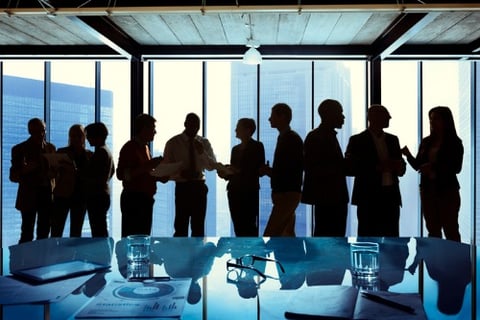 QBE has confirmed that it will put up to vote a shareholder resolution calling on the insurance giant to align underwriting and investment activities with keeping global warming below 1.5 degrees, at its annual general meeting on May 07.
The resolution, co-filed by shareholders in coordination with Market Forces and $4-billion investment manager Australian Ethical, came after another year of high catastrophe costs in the Australia-Pacific region and coincides with QBE's recognition that climate change poses a material risk to its business.
Read more: QBE told to stop fuelling climate crisis
Read more: Activist investors to QBE: Stop underwriting coal
"QBE's board welcomes this dialogue on these important matters and will give the proposed resolutions thorough consideration before providing its recommendations to shareholders in the 2020 AGM Notice of Meeting, to be published in early April," the insurer said in an ASX statement.
Despite QBE's announcement last year that it will phase out its thermal coal exposure by 2030, Market Forces said the insurer continues to underwrite and invest in oil and gas projects, including highly polluting tar sands and unconventional gas, which are fuelling the more extreme bushfires, floods, storms, and drought.
Market Forces's Pablo Brait said, "shareholders are asking QBE to act in their interest and phase out oil and gas exposure."
"The ever-worsening impacts of the climate crisis are smashing profits and driving up premiums to unaffordable levels across vast swathes of Australia," Brait said. "It makes no sense for QBE to be underwriting the industries most responsible for fuelling extreme weather. It's not only unethical but bad for business. The greatest carbon threats in Australia are in the rapidly expanding LNG and unconventional gas industries, and the science is clear that these dirty industries need to shrink rapidly if we are to keep global warming below 1.5 degrees. QBE can't be taken seriously on climate unless it phases out its support for all fossil fuels."
Brait added: "In its annual report, QBE states that it 'continues to support the objectives of the Paris Agreement'. Unless QBE commits to ending its underwriting and investment in all fossil fuels, then in reality it is undermining this agreement."