RAA reveals tempting target for thieves | Insurance Business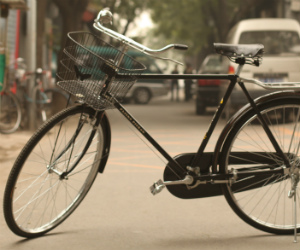 More bikes are getting stolen, and without proper insurance, your clients may be losing more than their two-wheeled road companion.
RAA Insurance found that reported bike thefts increased by 2,400 last financial year. It also found a massive 17% spike in bike thefts last January from the prior month, reminding brokers to make sure their clients know exactly what their bike insurance covers.
RAA's statement comes as Australia holds its premier cycling race this week, from Jan. 14-22, in Adelaide and regional South Australia.
The SA general insurer said bicycles – with some insured by RAA up to $8,000 – can be a very tempting target for thieves, with robbers even stealing lights, wheels, helmets, and quick-release seats.
And while not all bike thefts were reported, police figures revealed the areas where bicycles were most at risk from thieves.
Most popular to bike thieves was the Adelaide City Council, where "during the past two financial years, almost 17% of all reported bike thefts in the state occurred," said Hayley Cain, RAA Insurance claims manager.
Bicycle thefts were also rampant in Charles Sturt, Port Adelaide Enfield, Onkaparinga, and Marion councils. Glenelg, Bowden, Salisbury, and Warradale suburbs, meanwhile, made it to the top five postcodes for bike thefts during the past two financial years.
Cain said Adelaide CBD was a hot spot for bike thieves "because many workers and students ride into the CBD on a regular basis and the number of cyclists swells during the Tour Down Under events."
"It's important bike owners check the policy conditions of their insurance, as it may only cover the bike when it is in your home and not when it is in use,'' Cain said.
Related stories:
New campaign to protect under-insured and at-risk cyclists
Should cyclists get insured or not?