RACQ: Teens admit they're terrified in cars | Insurance Business Australia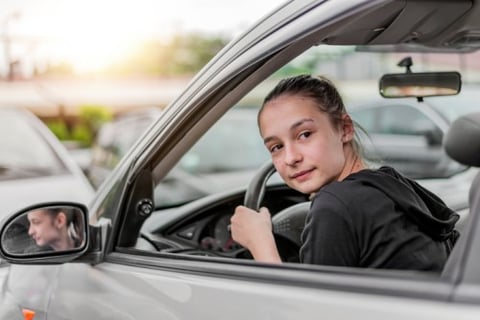 New research from RACQ has revealed that an alarming 74% of high-school students were scared for their lives when they hopped in the passenger seat, prompting the auto insurer to issue a wake-up call to teens and their parents ahead of the school holidays.
"Teens can feel they're in danger in a car for a range of reasons – the driver might be travelling too fast, or perhaps they've been drinking or are distracted," said Clare Hunter, RACQ spokesperson. "Safety isn't just up to the driver – passengers also have a role to play too. Not only can they lower their risk of crash by not being a distraction, but also by speaking up when they're feeling their lives are at risk."
Hunter issued the timely reminder as hundreds of young people are gearing up for pre-schoolies celebrations.
"Our statistics show more than 80% of teens admitted to distracting the driver, so it's clear the responsibility passengers play in ensuring the driver stays focused on the road needs a lot of work," Hunter said. "Dancing to songs, offering food to the driver, and holding your phone up to show off an Instagram post could distract the driver for two seconds. When driving at 60 kilometres per hour, that's enough to travel up to 33 metres completely blind. We know this is a time to celebrate the end of term, but behaving sensibly on the roads could be the difference between lifelong memories and a life lost."