Regulatory body releases new risk management guidance | Insurance Business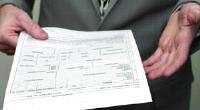 APRA
has released the final version of its new risk management standard and has written to general insurers to advise them of the changes.
Following five submissions to the October consultation package, APRA has set out what it calls "minor refinements to the prudential practice guide" and released the final versions of
Prudential Standard CPS 220 Risk Management
(CPS 220) and
Prudential Practice Guide CPG 220 Risk Management
(CPG 220).
While CPS 220 remains unchanged, the minor tweaks relate to CPG 220 and are related to clarification of the existing framework rather than wholesale changes.
APRA Chairman Wayne Byres said the new standard will help to harmonise risk management requirements across the insurance and banking industries by bringing together a range of risk management requirements into a single standard.
"The new standard, together with the new practice guide, reflect APRA's heightened expectations with regards to risk management, consistent with the increased emphasis that has been placed on sound governance and robust risk management practices in response to the global financial crisis."
Clarification comes on the issues of obtaining independent reviews and reports, disclosure practices and the ability of the board to delegate specific responsibilities to a board committee.
The final versions of CPS 220 and CPG 220 can be found
here
, along with the APRA response to the specific issues brought up by the consultation process.