Reinsurers create 5th largest reinsurer in $13bn merger | Insurance Business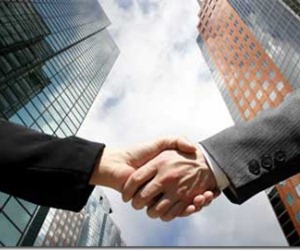 AXIS Capital and PartnerRe have announced that they have signed a "definitive amalgamation agreement" to create one of the largest reinsurance companies in the world.
The deal, which weighs in at over $13.8 billion, will see the companies combine over $12 billion worth of gross written premiums and become the fifth largest reinsurer in the world based on GWP.
Both based in Bermuda, the reinsurer will take its staff from both sides of the merger with AXIS Capital CEO Alert Benchimol serving as CEO of the combined company with PartnerRe chairman Jean-Paul Montupet stepping into the role of non-executive chairman.
Benchimol sees the combination as of mutual benefit and, by creating a company with such scope, a way of creating the best possible opportunities in a crowded marketplace.
"This transformational combination will leverage the complementary strengths of both companies and create an organization with the size and breadth to enhance product and offerings, maximise growth opportunities, optimise portfolios, and deliver both economies of scale and capital efficiencies," Benchimol said.
"The combined company will have three strongly positioned businesses – a top-five global reinsurer, a $2.5 billion specialty insurance underwriting business, and a highly successful and growing life, accident and health franchise – all with increased strategic flexibility.
"As a top five global reinsurer with leading positions in a number of specialty lines, we will be strongly positioned to turn the challenges presented by the structural changes in the reinsurance market into opportunities."
"For our clients and brokers, this transaction brings together two companies with outstanding underwriting talent and service to deliver more comprehensive solutions backed by the financial strength they have come to rely on from both companies.
Michael A. Butt, chairman of AXIS Capital who will become chairman emeritus on the new board, stated: "I have for a long time, since 1993, been an admirer of PartnerRe and what it has achieved. I am delighted therefore that we can now combine our businesses and people to create an even more exciting future."
The news follows another multi-billion dollar merger between Dublin-based XL Group and Catlin which was
announced in early January
.
All currencies in this article were converted from US using www.xe.com