Report predicts major insurance industry disruption | Insurance Business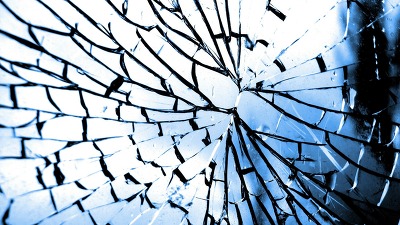 The Australian insurance industry "needs to be aware" of technology firms as major disruption could be on its way to the local industry.
The Capgemini
World Insurance Report 2016
found that the changing habits of Gen-Y customers could leave the insurance industry open for disruption as insurance businesses need to upend their business models in order to stay ahead of the pack.
Dipak Sahoo, insurance practice leader at Capgemini Australia, told
Insurance Business
that while Australia is yet to experience major technological disruption, changes could be on the horizon.
"We haven't seen too many Insurtech or Tech company presence in insurance locally because the market is not big enough for a global firm to build their presence in Australia yet," Sahoo said.
"The typical model we have seen so far is for these tech companies to test their model in larger and more mature markets like North America and part of Europe before heading to rest of the world. So while we haven't seen a threat from these companies yet, the success of these companies elsewhere makes Australia the next logical destination for some of these players.
"Aussie insurers need to be aware of global insurtech companies. The next destination after they have proved their model in more mature markets will be mature markets in APAC."
The report, which surveys over 15,000 insurance customers worldwide, found that customer experience in Australia continues to improve as customers rated their interactions with insurers some 8.7 points higher than last year which represents the biggest uptick in the world.
Australia now ranks fourth in the world in terms of customer experience and Sahoo said this was down to insurers embracing an all-channel experience.
"This shows Australian insurers are also starting to invest in improving customer experience," Sahoo said of the upswing.
"We have seen them at the ground level based on the type of projects insurers are undertaking around all channel experience and customer centricity.
"The increase in customer experience level globally can be attributed to several factors.
"Insurers have started investing heavily in non-traditional channels and also enabling their traditional channels to better engage with their customers. We have seen different geographies at different stages of maturity when it comes to their all channel experience and that shows in the CEI level change over last year being varied across countries."
Gen-Y still poses problems for Australian insurance businesses as they have higher expectations of the businesses they interact with and are more likely to buy insurance from entering technology disruptors than other generations.
Sahoo said that insurance businesses need to be wary of Gen-Y and adapt accordingly to stay relevant in a changing industry.
"Our report has clearly identified Gen Y as a demographic segment which uses all channels and also more frequently engages with their insurer," Sahoo continued.
"Hence it is critical for insurers to provide them a consistent all channel experience across both traditional and non-traditional channels. Also insurers need to work with their traditional channels like brokers to make sure the B2B2C model provides same rich experience as their B2C model."