Report reveals significant growth in the insurtech sector | Insurance Business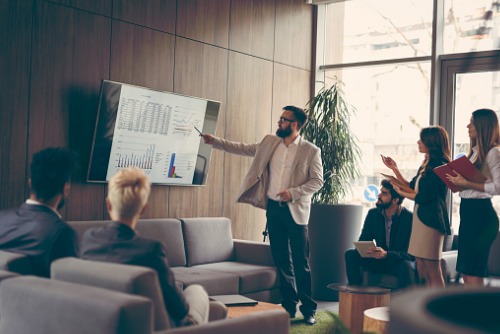 Australia's insurtech sector has grown by 53% over the past year, driven by the entry of internationally founded insurtechs in the Australian market, which now represents 30% of the 2019 ecosystem, according to a new report by Ernst & Young Australia and Insurtech Australia.
Read more: Insurtech investment jumps as companies focus on cyber
The report, titled Insurtech: Enabling better customer value through collaboration, is based on an online survey of insurtechs, insurers, brokers, and other providers operating in Australia. Findings revealed a sector that is growing at pace, maturing, and becoming more financially stable, with 71% of insurtech businesses now either post-revenue or post-profit, compared to just 50% in 2018.
"Australia's insurtechs are playing an increasingly important role in the future of incumbent insurers, especially in the health and life insurance markets," said Andrew Parton, partner at EY Australia. "In the last year, we've seen collaboration between incumbents and insurtechs – one of the major impediments last year – increase significantly, with a 75% increase in active partnerships. While the majority (72%) of insurtechs are now collaborating with incumbent insurers, it's now about making that collaboration more impactful. The research found that only 18% of insurtechs believe incumbents are currently doing enough to collaborate with them in order to truly drive industry innovation."
Findings also showed that while insurers understand the potential of insurtech innovation, operational constraints, legacy systems, technological readiness, compliance issues, and concerns of privacy and security continue to impede uptake.
"To reach the industry's full potential and enhance customer value … incumbent insurers need to be proactive in removing the barriers to working with insurtechs, while the insurtechs themselves must be transparent about the maturity of their offerings," Parton said.
Simon O'Dell, Insurtech Australia CEO, meanwhile, noted that "Australia is fast becoming a global centre for insurance innovation," but that there is still more to be done to make it a "leading player in the global insurtech revolution."
"Both locally founded startups, and international insurtechs looking to scale internationally now recognise our local market as a springboard to global markets, in particular the US," O'Dell said. "We have all the major international insurance companies in this market, but the market is small enough for big companies to be agile, embrace innovation, and make decisions quickly. It is highly encouraging to see more incumbent insurance providers partnering with insurtech companies.
"However, there are other areas for improvement, including access to capital to help new Australian insurance startups. It is in all our best interests to see the Australia become the go-to market to test and scale new insurance ideas, technologies, and business models. With some careful nurturing, Australia has the potential to be a leading player in the global insurtech revolution."