Response to calls for mandatory travel insurance | Insurance Business Australia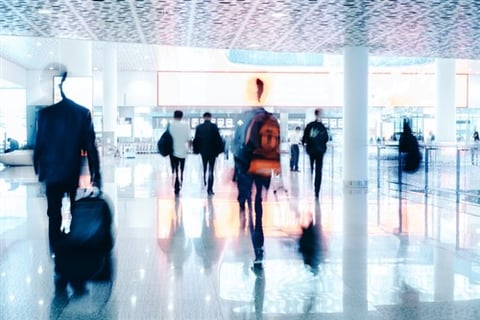 Last week saw NSW Health Minister Brad Hazzard call for all tourists visiting Australia to require mandatory health insurance.
"Every time an uninsured visitor does not pay for their treatment in one of our public hospitals, taxpayers foot the bill," he noted on Thursday last week.
Every year, uninsured visitors account for roughly $30 million in unpaid medical expenses in NSW. While certain Australian visas already require health insurance, these are largely restricted to foreign students and a number of specific working visa holders. Hazzard's proposal, if enacted, would see this extended to all overseas visitors to Australia.
With the notable exceptions of Iran and Cuba, no other country requires mandatory health insurance upon visiting. Accordingly, some have rejected the minister's proposal and suggested that his words could cause longer-term harm to Australia's tourism industry.
Speaking to Insurance Business, Margy Osmond, CEO of the Tourism & Transport Forum Australia (TTF), stated that the minister was raising undue concern among potential visitors to Australia.
"International visitors to NSW alone represent $13.1 billion for the economy," says Osmond. "In a remarkably competitive international tourism market, the last thing you want to do is add a disincentive to anyone choosing Australia – Minister Hazzard's proposal would do exactly that."
Osmond also stresses that unfettered public discussion around the issue can potentially cause problems of its own, well before it becomes law.
"We've already had Chinese tour operators raise concern that there's suddenly going to be an insurance issue around getting a visa to visit Australia," says Osmond. "Similarly, the discussion around a backpacker's tax a couple of years ago was enough to scare off numerous travellers for 12 to 18 months."
Additionally, Osmond suggests that this could have unforeseen consequences for Australians travelling overseas.
"There are reciprocity issues, too," says Osmond. "Australian tourists who travel without insurance may well be left vulnerable overseas if any changes are made."
Osmond also notes that there is another means for Health Ministers to reclaim these costs.
"Currently, the Federal Government collects close to $1 billion AUD per annum from the Passenger Movement Charge," says Osmond. "If the State Health Ministers are genuinely concerned about this issue, their best route of recovery is via the Federal Treasurer."
The Minister's comments come in the wake of a new proposed State tourism target of $55 billion AUD by 2030. On August 29, Discover NSW launched a new plan to help further boost the state's tourism and engagement with overseas visitors.
Minister for Tourism and Major Events Adam Marshall stated that: "Marketing Sydney as the gateway to Australia is key to growing the visitor economy in NSW."
It remains to be seen whether the Minister will issue a retraction on his words, or pursue the policy further.
"We've certainly written to the minister, we'll be writing to all of the health ministers around the country, and the relevant Premiers. We'll also be speaking to the Home Affairs Minister," says Osmond.
"I'd like a retraction, but we'll see."
NSW Health Minister Brad Hazzard was approached for comment for this article, but had not responded at time of press.