Revealed – Impacts of above-average rainfall increase on insurance premiums | Insurance Business Australia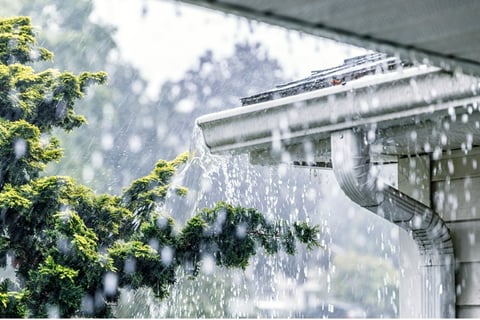 Climate change is driving up insurance premiums in Australia. An analysis of available data shows that premiums have skyrocketed in line with average rainfall increases for the past three years.
Decision Inc. Australia (Decision Inc.), a leading independent data and analytics company, has analysed data from the Australian Prudential Regulation Authority (APRA) and the Bureau of Meteorology (BOM) and found a correlation between an increase in above-average rainfall and an increase in gross written premiums (GWP) from insurers.
Specifically, BOM's data showed that rainfall trends since 1980 had polarised between the northwest and the southern parts of Australia, with 2020 the fourth warmest year on record for the country despite a La Nina event and the national rainfall total that year a full 4% above the 1961-1990 average.
"The climate has seemingly shifted already, and everything from the relentless flooding seen in Queensland and NSW this year to the devastating bushfires of 2019 and even pestilence is occurring more regularly and seemingly one after the other," said Decision Inc. CEO Aiden Heke. "The key to businesses and property owners during these times is general insurance – they want the security of knowing that if their property is damaged, they're financially protected."
Meanwhile, APRA showed steady growth in GWP for general insurance, the revenues insurers take for their policies representing how insured individuals and businesses are across major insurance categories.
These data align with Prof. Michael Sherris' (professor in the School of Risk and Actuarial Studies at the University of New South Wales and the chief investigator and director of industry engagement at ARC Centre of Excellence in Population Ageing Research) analysis of the factors driving up insurance premiums.
Read more: Floods and other water risks could wipe US$5.6trn from GDP by 2050
Upon analysing data from BOM and APRA, Decision Inc. said environmental changes in the form of rainfall drive up GWP/insurer revenues. Additionally:
Claims are flat, indicating that businesses are left without a financial means to recover their businesses; and
Insurers' profits are falling, leading to increased special risk premiums.
However, Decision Inc. claimed that insurance premium costs will drop when paid-out claims decrease.
"Simply put, the higher the costs and the premium, the less likely companies and consumers are to take up insurance," Heke said. "They want these costs lowered, so they get people to take it up; otherwise, the risk is that people and businesses in at-risk areas roll the dice and avoid insurance altogether."
Decision Inc. further explained that without near-term solutions, Australians must become accustomed to more regular catastrophic weather events and the increased costs associated with recovering from these events.
"As we commit to decarbonisation strategies, we will eventually see change," Heke said. "Our thinking needs to be holistic, short, and long term and comprehensive across the entire decarbonisation lifecycle.
"We need businesses to take a stronger stance, understand their emissions and build climate risk into their modelling, and make change at the board level. Major government projects can only do so much; real change can be made from the board level [to below]. In the near term? Sadly, it looks like we'll be stuck with climate-driven inflated insurance premiums for a while yet."